Phoenix police getting clearer picture of 'street shooter' serial killer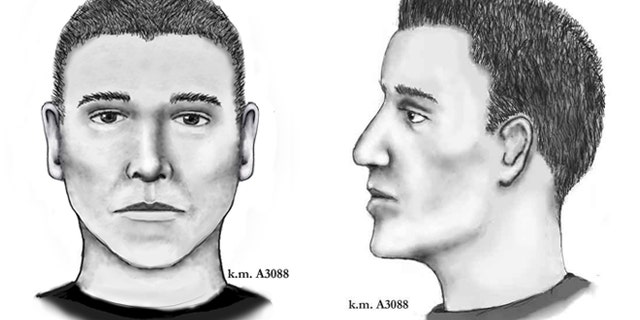 NEWYou can now listen to Fox News articles!
Sergeant Jonathan Howard of the Public Affairs Bureau of Phoenix Police Department offered to Fox News Latino more information Thursday about the "street shooter" serial killer, the man witnesses have described as a "light-skinned Hispanic male" who has shot and killed seven people.
Most of the victims were young, and Latino. Others were African-American, he said.
According to Howard's statement, "Investigators have developed new information which has presented them with an opportunity to release an updated composite sketch of the suspected serial street shooter."
The statement also indicated that the task force had received new information regarding the suspect's vehicle. Details of that information were not made available, and previous reports have described the car as a light- or dark-colored sedan.
The Phoenix Police Department is offering a $30,000 reward for information leading to an arrest.
"Someone out there knows who did this," said Police Chief Joe Yahner, according to the Arizona Republic. "We need our community to call us or Silent Witness and help us solve these cases, bring justice to these families and victims and prevent more violence from occurring."
Other law enforcement agencies have joined the effort, including the Federal Bureau of Investigation, and the U.S. Marshals and Bureau of Alcohol, Tobacco, Firearms and Explosives.
Police say the suspect is a male who has dark hair, a thin frame and is possibly in his 20s.
Police recently held a forum on the shootings for residents, at which Sgt. Howard said, "I'm not asking people to be fearful. I'm asking for them to raise their level of awareness to a healthy level."
Margarito Castro, whose 19-year-old son was among the victims, attended that forum.
"He was a good person," Castro told the Republic. "He didn't have problems with anyone. The detectives looked at his social media, and they said he was a good guy."
Manuel Castro Garcia was sitting in a car outside a house in the area of 65th Avenue and Coronado Road the night of June 10 when, authorities said, a vehicle pulled up next to him.
Witnesses heard the victim and the suspect argue, and then shots were fired, according to investigators.
Castro Garcia tried to drive despite being wounded, but he crashed his vehicle a few houses away, police said. He later died at a hospital.
Horacio de Jesus Peña, 32, was killed in a drive-by shooting while standing outside a residence the night of June 3. Responding officers found in in the roadway with gunshot wounds and pronounced him dead at the scene. One witness reported seeing a white sedan in the road just before shots were fired.
On June 12, police found Angela Linner, 31, and Maleah Ellis, 12, shot to death inside a car outside their home. The girl's 33-year-old mother, Stefanie Ellis, was rushed to a hospital in critical condition. Ellis later succumbed to her injuries.
Diego Verdugo-Sanchez, 21, was in front of his house around 9 p.m. when an unknown vehicle approached, according to police. Someone then fired shots from inside the car. Verdugo-Sanchez was found with gunshot wounds. He died at a hospital.
The killing of 55-year-old Krystal Annette White is an additional homicide now listed by police as believed to be linked to the Phoenix killings. White was found dead early on April 19 along a street east of downtown after neighbors reported hearing gunshots.
That location is miles from the Maryvale area of west Phoenix where the other homicides occurred between April 1 and June 12.
The revised list added three non-fatal shootings in addition to the killing of White that police believe are linked, for a total of eight incidents that included seven fatalities.
The additional four incidents were added after investigators reviewed all possibly related incidents since Jan. 1, a police statement said. "All of these incidents were already under investigation but have now been included in the series of violent crimes previously linked and reported," police said.
Two of the newly listed shootings involved people wounded late at night on back-to-back nights in March. One of those two shootings occurred east of downtown and two miles from where White was found.
On March 17, at about 11:30 p.m., a 16-year-old boy suffered non-life-threatening injuries after being shot while walking down the street in the 1100 block of East Moreland Street.
On March 18, at about 11:30 p.m., a 21-year-old man received non-life-threatening injuries after being shot while standing outside of his vehicle in the 4300 block of North 73rd Avenue.
On June 12, at about 2:35 a.m., an unoccupied vehicle was discovered shot in the 6200 block of West Mariposa Drive.
The Associated Press contributed to this report.