Paris attack raises new security concerns over Olympics bid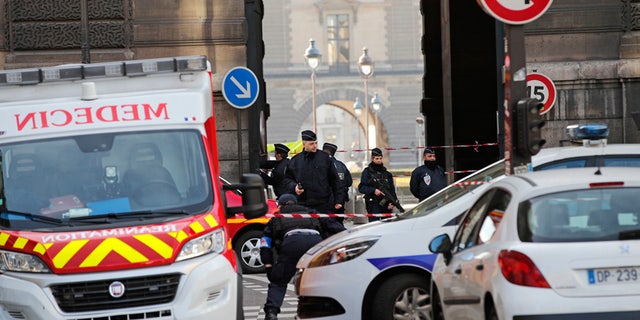 PARIS – On a day when the Paris bid committee was supposed to show its best to the world, a knife attack on a solider raised more security questions about the French capital's capacity to host the 2024 Olympics in a safe atmosphere.
The news of Friday's attack outside the Louvre Museum broke hours before bid officials hosted a ceremony near the Eiffel Tower to coincide with the final submission of their 110-page dossier to the International Olympic Committee.
ATTACK AT THE LOUVRE: ASSAILANT WIELDING MACHETE, SHOUTING 'ALLAHU AKBAR' STOPPED BY SOLDIER, POLICE SAY
The assault, the latest in a wave of attacks that has left more than 200 people dead in the country over the past two years, again highlighted the threat French officials say hangs over the country. Bid officials, however, claim Paris has the experience needed to organize and protect major events if it gets the games, citing soccer's European Championship last year as an example despite troubles caused by hooligans in Marseille.
Speaking outside the Louvre, Paris Mayor Anne Hidalgo, who is set to attend the ceremony alongside Prime Minister Bernard Cazeneuve, athletes and other bid leaders later Friday, said all major cities around the globe are under threat.
"In a context of a terror threat hanging over all big cities in the world, we witnessed the efficiency and the relevance of the security measures put in place in Paris," Hidalgo said.
Paris, which has not hosted the Olympics since the 1924 Games, is competing against Budapest and Los Angeles. The International Olympic Committee will choose the host city in September.
IOC President Thomas Bach was reassuring during a visit to Paris last year, saying that France showed it can deal with security challenges during the European Championship.