Ohio Kidnapping Suspect Described As Social And Affable, Neighbors And Relatives Said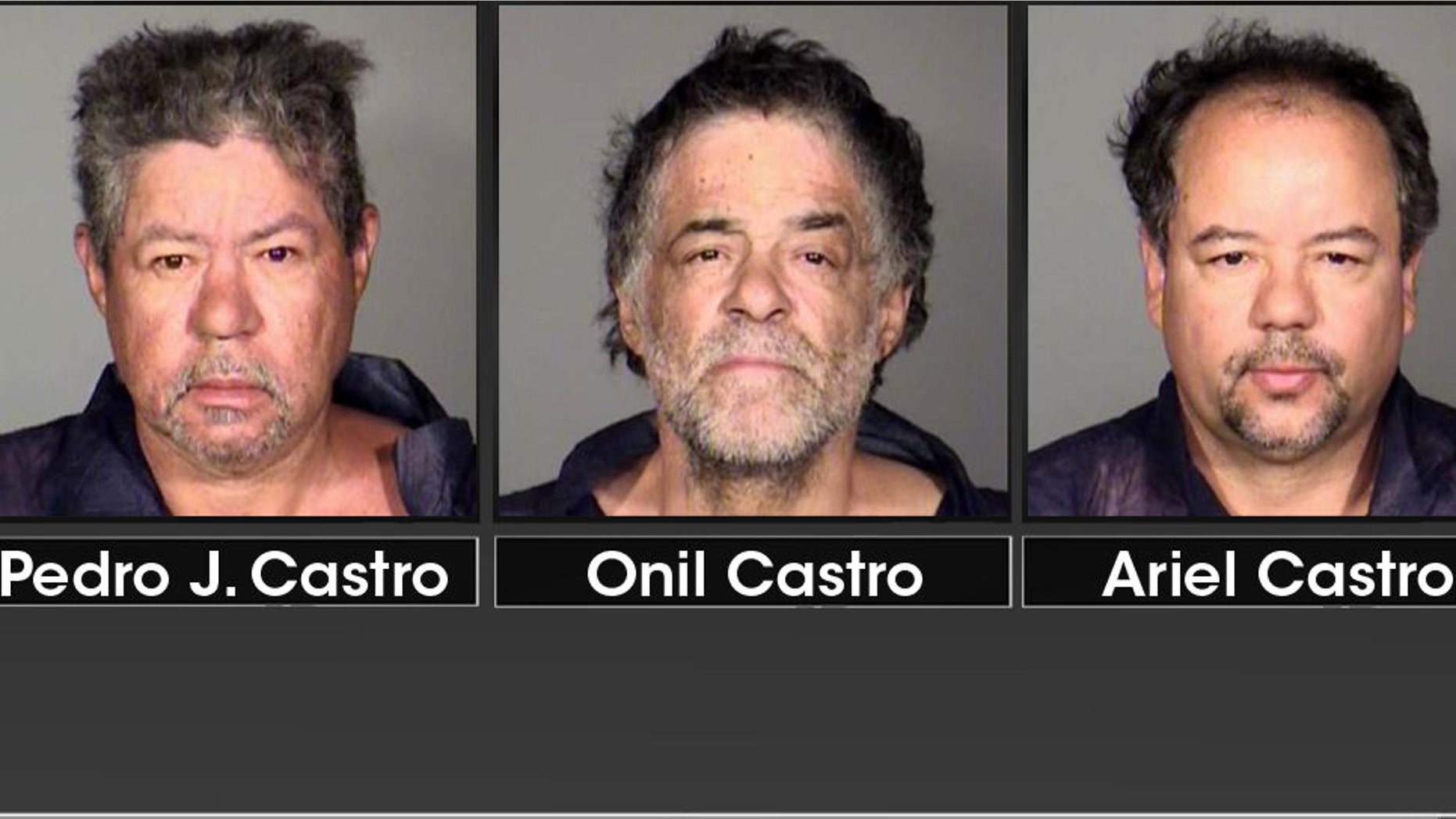 A bass guitar player, former school bus driver, homeowner.
An affable guy who proudly displayed a Puerto Rican flag on his front porch, and attended neighbors' barbecues and backyard parties.
But a kidnapper?
Ariel Castro, 52, was arrested Monday along with his two brothers, Pedro, 54, and Onil, 50, in connection to the kidnapping of three women who were apparently kept for years inside Ariel's Seymour Avenue home.
Neighbors and relatives of the Castro brothers expressed shock over the arrests and allegations. Many neighbors in Ariel's predominantly Latino community of modest homes described him as "a nice guy."
Most of the spotlight shined on Ariel Castro, in whose home police said Amanda Berry, Gina DeJesus and Michelle Knight were tied up and held since they were in their teens or early 20s. Knight disappeared in 2002, Berry in 2003 and DeJesus about a year after that.
"He was a normal guy, a good musician," Miguel Quiñones, manager of a Cleveland band, Grupo Fuego, which had hired Ariel for a couple of gigs over the years, told Fox News Latino. "There's nothing negative" that stuck out.
Quiñones said Ariel Castro was known and respected as a fairly talented musician among those in Cleveland's musical scene.
Quiñones said he was as stunned as anyone to hear the news of Castro's arrest in a case he said everyone in the city knew well.
"This has been a big case in our community," Quiñones said.
Quiñones, however, quickly pointed out that Ariel Castro's assertion on his own Facebook page that Grupo Fuego was his employer was inaccurate and bewildering.
"We are really happy, relieved, and shocked at the same time for all that has transpired in Cleveland in the past day. May God bless Amanda Berry, Gina DeJesus, Michelle Knight, and relatives involved in this crazy nightmare," the band said in a Facebook statement. "We hope they can continue with their lives and put all this behind."
But the band was unsure why they were listed as Ariel Castro's employer.
"To set the record straight, he is not a member of Grupo Fuego, and in our 14 year span as a band, he performed as a sub twice in the year 2008, once in August, and once in November of that year."
Less is known about Ariel Castro's brothers, who lived in separate locations, according to published reports.
A man named Juan Perez told reporters Tuesday that he grew up just two homes down from 2207 Seymour Avenue, where the women were found after one screamed and caught the attention of another neighbor, Charles Ramsey.
"I'm not the only one on the block that feels ashamed to know that we didn't notice anything. I mean, I feel like my head's low, I work at a school, I work with kids, my head's - I have a heavy heart right now," said Perez, according to published reports.
Perez recalled Ariel Castro as a friendly neighbor who always said hello.
"He gave the kids rides up and down the street on his four-wheeler," he said. "He seemed like he was a good guy to the kids that were here."
Perez said that his sister had heard screams several years ago and called police, but that they did not know where the screams had come from.
Evidently, there were some incidents requiring police attention regarding Ariel Castro. Police reportedly dropped by the Seymour Avenue home a few years ago after he left a child on a school bus unattended.
But the incident did not result in charges, and published reports say that police who went to the home did not make contact with Castro.
Police arrested Ariel for domestic violence and disorderly conduct in 1993, and stopped him six times for traffic violations between 1995 and 2008.
Ariel Castro's Facebook page showed nothing out of the ordinary, nothing indicating violence or danger.
In an ironic post, he wrote "Miracles really do happen, God is good :)" on May 2.
The brothers' uncle, Julio Castro, who owns a grocery store close to the home where the women were found, told Fox 8 TV that he was upset and shocked.
"I went over there, and I said, 'This is my nephew's house. This can't be happening,' whew, God. But then they confirmed it," Julio Castro told the TV station.
He said that one of the women found, DeJesus, had been a family friend.
"Gina is a friend of my family," Castro is quoted by station as saying. "They've been friend of ours. They grew up together. On the other side, it's my nephew. Who everybody thought was such a nice person, was a bass player, a school bus driver, a beautiful person, which is a shame for my family because we are a wonderful family."
The uncle said that he was as dumbfounded as everyone.
"The neighbors claimed he had beer with them, and everybody was surprised," Castro said, according told Fox 8. "We always thought that they'd be alive somewhere … my God."
Reports about at least three of Ariel Castro's children surfaced on Tuesday, adding even more intrigue to the bizarre tale and the enigma that the musician seems to be.
His son, Ariel Anthony Castro, 31, wrote an article about DeJesus for a local newspaper and even interviewed her mother.
The son was a journalism student in 2004 at Bowling Green University. He wrote a story about the disappearance of DeJesus for a class assignment and then had the article published in a local paper, according to USA Today and local NBC affiliate WKYC.
The younger Castro wrote the story seven weeks after DeJesus went missing. It was published in the Plain Press, community weekly newspaper in Cleveland.
A daughter, Emily, was convicted of slashing her 11-month-old daughter's throat. And another daughter, Arlene, was interviewed by America's Most Wanted saying she was DeJesus' best friend and the last person to see her before she went missing in 2004.
The Associated Press contributed to this story.
Follow us on twitter.com/foxnewslatino
Like us at facebook.com/foxnewslatino