Official: Koreas Exchange Gunfire at Border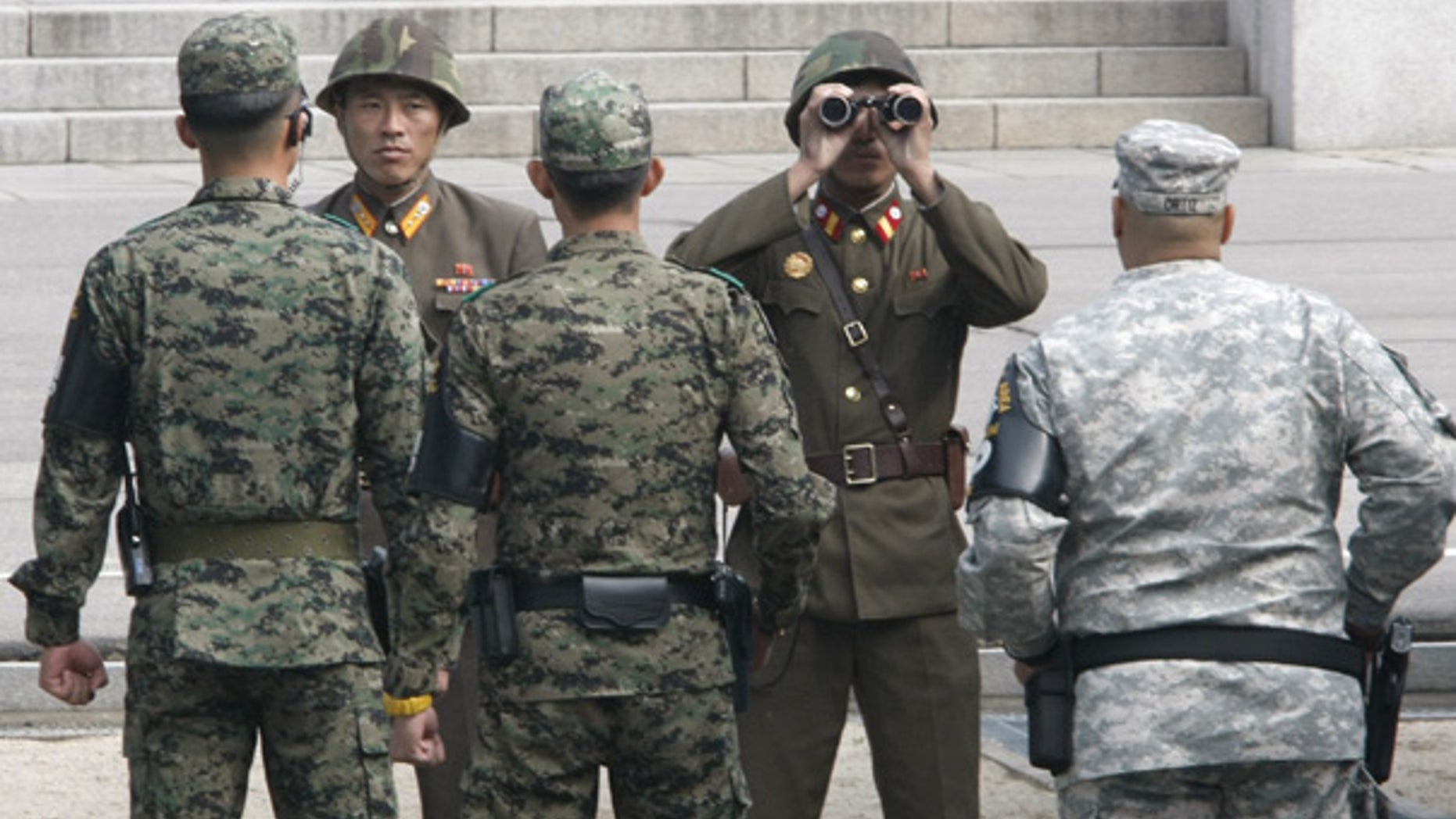 North Korea fired two rounds toward South Korea at their tense border and South Korean troops immediately fired back, an official said Friday.
The exchange of fire at the heavily armed border highlights the security problems faced by Seoul as it prepares to host the Group of 20 economic summit next month.
North Korean troops fired at a South Korean guard post in the Demilitarized Zone, said an official at the Joint Chiefs of Staff in Seoul.
There were no South Korean injuries and it was unclear whether it was an accident or an intentional provocation, the official said. He asked not to be identified because he was not authorized to speak to the media.
The firing came hours after the North vowed to retaliate against South Korea for its rejection of a North Korean proposal for military talks.
This is a breaking news report. Refresh for the latest from FoxNews.com