North Korea defectors who lived near nuclear test site show possible radiation exposure, South Korea says
Several North Korean defectors who lived near the Hermit Kingdom's nuclear test site showed signs of suspected radiation exposure, the South Korean government said — findings that followed experts' previous warnings that the crumbling site could cause radioactive contamination in the area.
Researchers added that they couldn't confirm if the possible radiation exposure found in four defectors was related to the Punggye-ri site, where North Korea conducted all six of its nuclear tests, Yonhap News Agency reported, citing the South's Unification Ministry spokesman Baik Tae-hyun.
NORTH KOREAN DEFECTOR HAD ANTHRAX ANTIBODIES IN SYSTEM, REPORT SAYS
Since October, researchers conducted health checkups on 30 defectors out of the 114 who used to live Kilju County, where the nuclear test site resides. The former North Korean residents fled to South Korea before Kim Jong Un's fourth nuclear test in January 2016. The four defectors have chromosome abnormality that may have been caused by radiation exposure, but the ministry added that other factors couldn't be eliminated, according to Yonhap.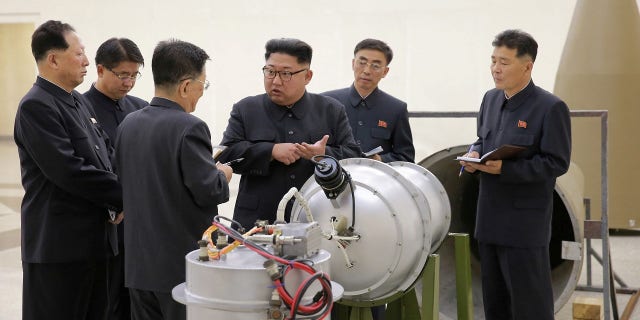 One defector's abnormality could have been related to smoking habits and old age. The two other "showed no statistical meaning" and there was too little information for the last defector.
"The possibility of radiation exposure can be suspected, but it has not been verified whether nuclear tests affected the person as there is a lack of information assessing living environments in North Korea," a ministry official said.
NORTH KOREA'S NUCLEAR TEST SITE CAUSING 'DEFORMED BABIES,' KILLING VEGETATION, DEFECTORS SAY
More radiation tests will be conducted on defectors, the South's government said. The news also comes a day after a South Korean television station said an unidentified North Korean soldier who defected to the South had traces of anthrax antibodies.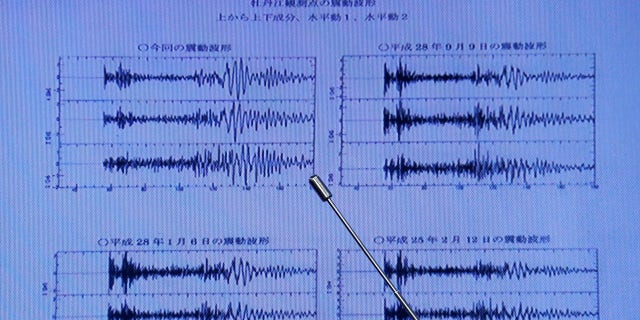 North Korea conducted its sixth nuclear test on Sept. 3 that triggered a 6.3 magnitude earthquake followed by months of aftershocks. Experts warned that another test conducted in one of Punggye-ri's crumbling tunnels could cause radiation to leak into the area.
NORTH KOREA'S NUCLEAR TEST SITE AFTERSHOCKS ARE 'RELAXATION EVENTS' CAUSED BY NUKE TEST, ANALYSTS SAY
Nearly two dozen defectors told South Korean newspaper Chosun Ilbo in November that Kilju County was turning into a "wasteland" where babies were reportedly being born with birth defects.
"I heard from a relative in Kilju that deformed babies were born in hospitals there," one defector said, according to the newspaper.
Another added: "I spoke on the phone with family members I left behind there and they told me that all of the underground wells dried up after the sixth nuclear test."
North Korea previously slammed recent reports surrounding the Punngye-ri test site, calling a Japanese television's claim that at least 200 people died when tunnels collapsed underground as "misinformation."