N.Y. high school ordered to enroll immigrant teen it had previously barred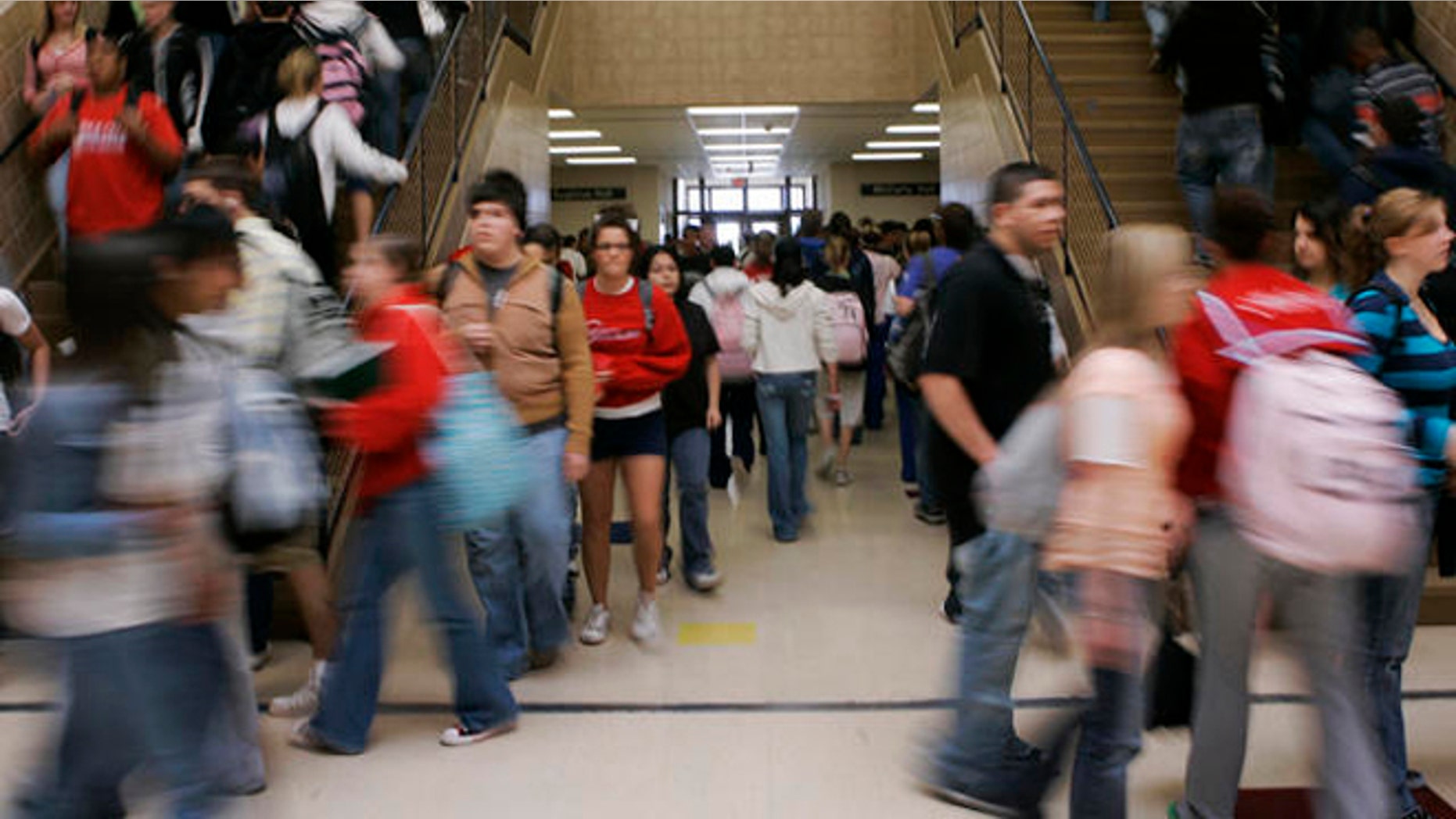 A 16-year old Guatemalan immigrant has been allowed to enroll in an upstate New York high school after the state's education commissioner ordered the school to permit him to attend classes.
New York State Commissioner of Education MaryEllen Elia issued an interim order earlier this week mandating that Mamaroneck Union Free School District enroll the immigrant teen in its high school.
The school district had previously prevented the unnamed teen from enrolling in the school and forced him to travel to his old high school in New Rochelle.
"This order should send a strong message to school districts that they have a constitutional obligation to provide education to all students no matter where they're from," said New York Civil Liberties Union Executive Director Donna Lieberman said in a press release. "We're glad that a young high-schooler has been given back his chance to get an education at his public school and pursue the American dream like all other children."
The teen had moved with his family from New Rochelle to the town of Larchmont, which is located in the Mamaroneck Union Free School District. When his mother attempted to enroll him in at the nearby high school, she was told in that her son was not permitted to attend the school because he had graduated from the highest level of required education offered in Guatemala.
"In this particular case, the District had determined that the student (based on review of his transcripts and the educational system in his country of origin) had already received the equivalent of a high school education," Debbie Manetta, the director of public information at the Mamaroneck School District, said in a statement to Fox News Latino.
According to the NYCLU – which filed a petition on behalf of the student to the education commission earlier this month – the student had only completed middle school in Guatemala and did not receive a high school diploma. New York law stipulates that any person – whatever their immigration status – over the age of five and under 21 without a high school diploma is entitled to go to school in the district where they live.
Earlier this year, New York's attorney general said his office forced nearly two dozen schools in the state to address complaints that immigrant children were denied or delayed access to school.
The Associated Press found that in at least 35 districts in 14 states, hundreds of unaccompanied minors from El Salvador, Guatemala and Honduras had been discouraged from enrolling in schools or pressured into what advocates and attorneys argue are separate but unequal alternative programs — essentially an academic dead end.
Since fall 2013, the federal government placed nearly 104,000 unaccompanied minors with adult sponsors in communities nationwide, where they are expected to attend school while they seek legal status in immigration court.
Elia's order earlier this week is a preliminary ruling that will allow the student to attend Mamaroneck High School while the commission investigates the district's objections.
The school district has said that they have already allowed the student to attend the high school.
"We respect the commissioner's decision to grant the stay and will await the appeals process and final determination, which we realize could take several months," Manetta said.
Despite the tenuous nature of the order, the student's mother, Aura Melgar, said she is happy that her son can get his education at their local high school.
"I appreciate the commissioner's decision and am eagerly enrolling my son," Melgar said in a statement released earlier this week.
The Associated Press contributed to this report.