Migrants who survived latest Mediterranean sea tragedy say they were fired on leaving Libya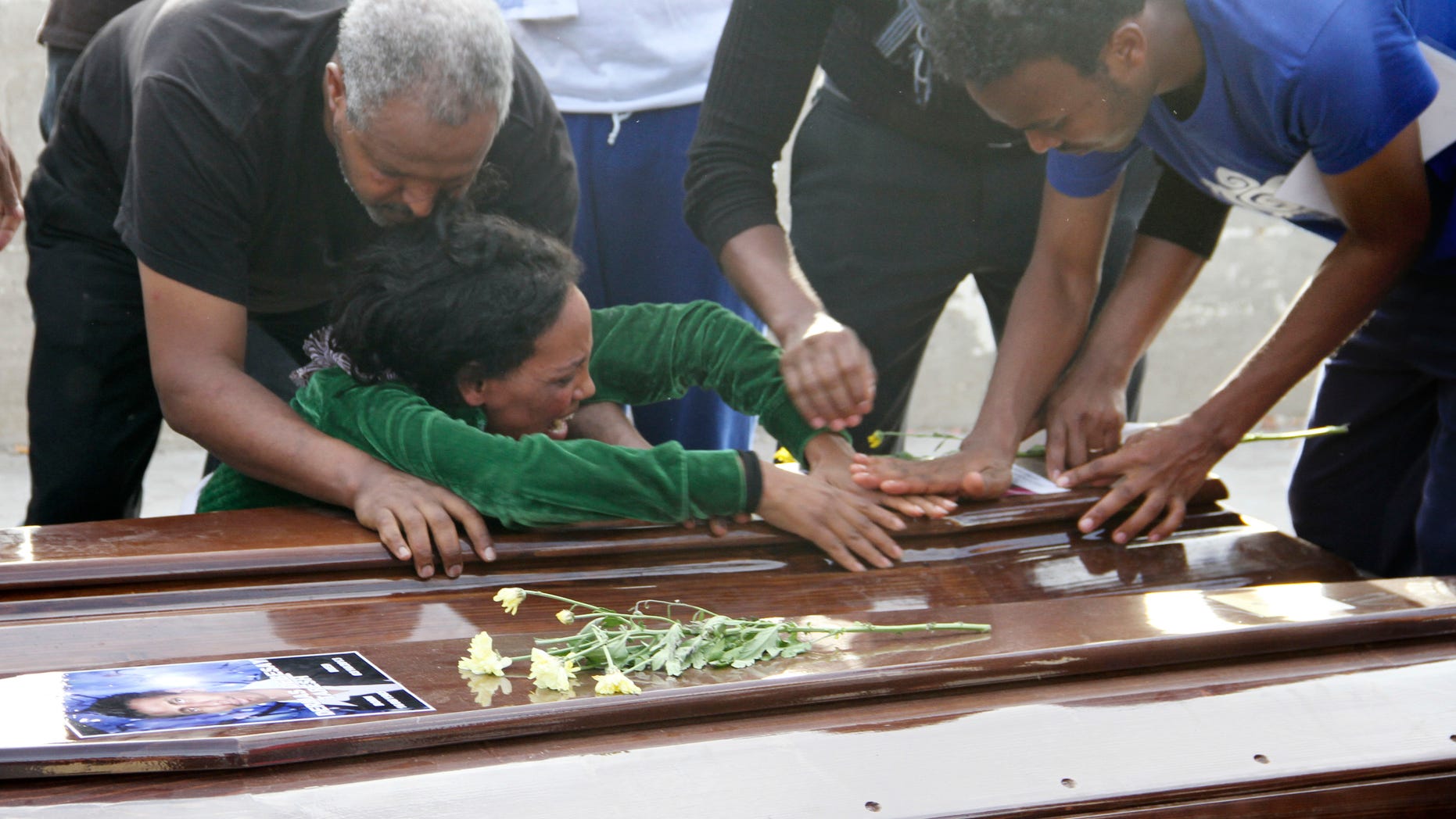 VALLETTA, Malta – Migrants who were rescued at sea after a smugglers' boat capsized 65 miles (105 kilometers) south of the Italian island of Lampedusa claim they were shot at when they were leaving the Libyan coast.
A Syrian man, who did not want to be named, told a group of reporters that the boat they were on was chased by another as soon as it left Zwara, Libya, and "shots were fired" toward them. No one was injured.
Migrants said there were 400 people, including 100 children, on the boat — much higher than initial accounts of some 250. So far, 34 bodies have been recovered some 200 survivors, mostly Syrians fleeing civil war, have been brought to Malta and Italy on Saturday. The search was continuing for more bodies.