Mexico Lashes Out at U.S. Immigration Practices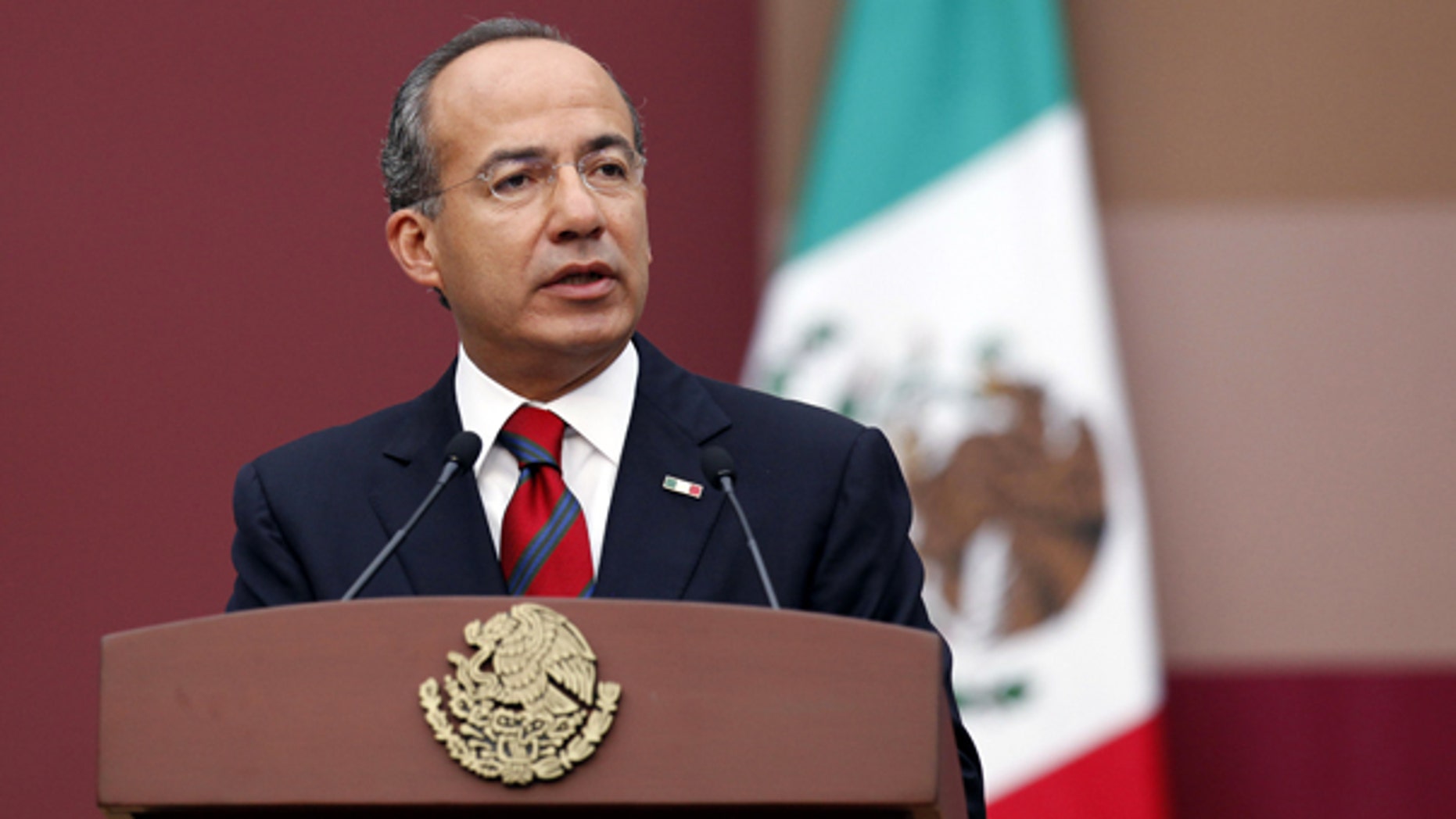 MEXICO CITY – Mexican President Felipe Calderon said in an interview Friday that last month's massacre of 72 migrants doesn't undermine Mexico's moral authority to demand better treatment for its own migrants.
"Of course we have the moral authority, because Mexican officials are not shooting Central American youths at the border, but U.S. agents are shooting Mexican migrants," Calderon said in an interview with the Spanish-language Univision network.
"If we are talking about responsibility, at the root of this, in the case of immigration, is the lack of immigration legislation in the United States that would recognize this phenomenon," Calderon said.
The massacred migrants, most from Central America, were attempting to cross Mexico to reach the U.S. border when they were kidnapped by what is believed to be a group of gunmen from Mexico's Zeta drug cartel, according to a man who survived the massacre.
In a joint meeting with Calderon, President Mauricio Funes of El Salvador said that the home nations of migrants bear some of the responsibility for immigration problems.
"In part, the greatest responsibility lies with our governments, the Salvadoran government, for not having generated the employment conditions, the welfare conditions, that doesn't leave our migrants any choice but to look for other opportunities in the United States and Canada."
Thirteen Salvadorans were among the dead identified so far in the massacre in late August.
Funes also said, however, that he doesn't blame Mexico's government for the massacre, and called for a joint effort to fight drug cartels.
"We have come to have a conversation with the president of Mexico, not to condemn him or criticize him," Funes said. "Rather the opposite, to show him our support and offer our help in this fight."
Funes said the two countries formed a high-level working group to develop joint strategies for combating the drug gangs.
The Associated Press contributed to this report.