Mexico Drug War Memorial to be Placed Next to Military Base, Drawing Criticism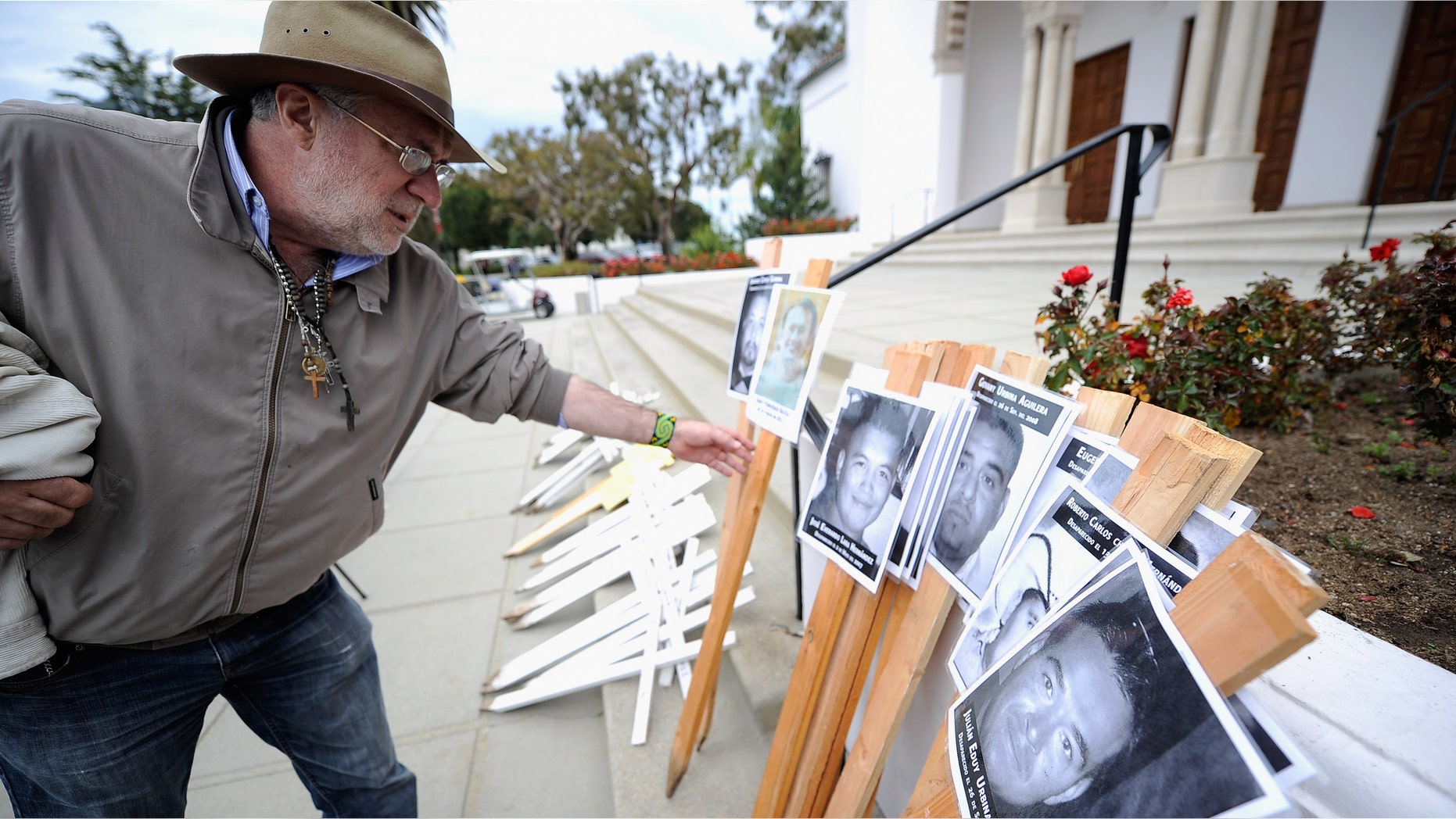 Peace activists in Mexico wanted a government monument to the victims of the drug violence that has spun out of control over the course of a six-year assault on the country's cartels.
But the government's choice to put the monument next to a military base has drawn criticism and sparked debate among victim's rights activists.
Some activists say the federally funded project, 15 steel walls arranged in rows with a pool between them, will be a space to reflect on the violence in the hopes it never repeats itself.
But poet Javier Sicilia, who leads a crime victim's movement, says building the monument next to Mexico City's Campo Marte military base is "a mistake in every way."
"It appears to be more of a monument to violence," Sicilia said Tuesday.
Drug cartel gunbattles, kidnappings and extortion killings have claimed at least 47,500 victims since late 2006 when thousands of soldiers were deployed to fight drug traffickers. The government stopped providing figures late last year, and non-governmental organizations estimate the dead now number between 50,000 and 60,000.
It appears to be more of a monument to violence.
Sicilia says the victims should be honored with thorough investigations that clear up who they were and why they died. Many of the dead are found in clandestine graves, or mutilated and dumped on roadways, which often makes identification difficult.
Victims' advocates, who built a powerful national movement following the killing of Sicilia's son and six other victims in 2011, were already angered by President Felipe Calderon's decision to return a victims' rights law to Congress, asking changes be made. Calderon argued the law wasn't clear enough about state versus federal responsibilities in helping victims and their relatives with payments and social services.
Interior Secretary Alejandro Poire has defended the monument, noting, "I think it is important to give crime victims this recognition."
Based on reporting by the Associated Press.
Follow us on twitter.com/foxnewslatino
Like us at facebook.com/foxnewslatino