Mexican train carrying 1,300 migrants heading toward US derails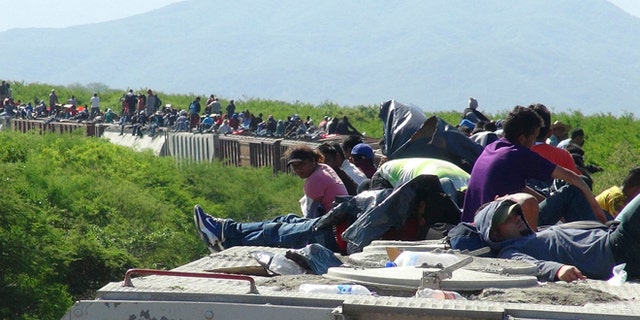 A cargo train carrying about 1,300 Mexican and Central American migrants heading to the United States border has derailed in southern Mexico.
Many of the people onboard were young and no one was injured when the train came off the tracks in the southern state of Oaxaca on Wednesday, a spokesman for local emergency services told Reuters.
Several days of heavy rain in the area may have caused the train – nicknamed "The Beast" -- to derail and leave its passengers stranded, authorities said.
Since October, more than 50,000 unaccompanied minors have been caught illegally crossing the southern U.S. border, Reuters reports. The migrants hail from countries such as El Salvador and Honduras.