'Latinas don't have DNA to be successful' alleged comment spurs fury in CA college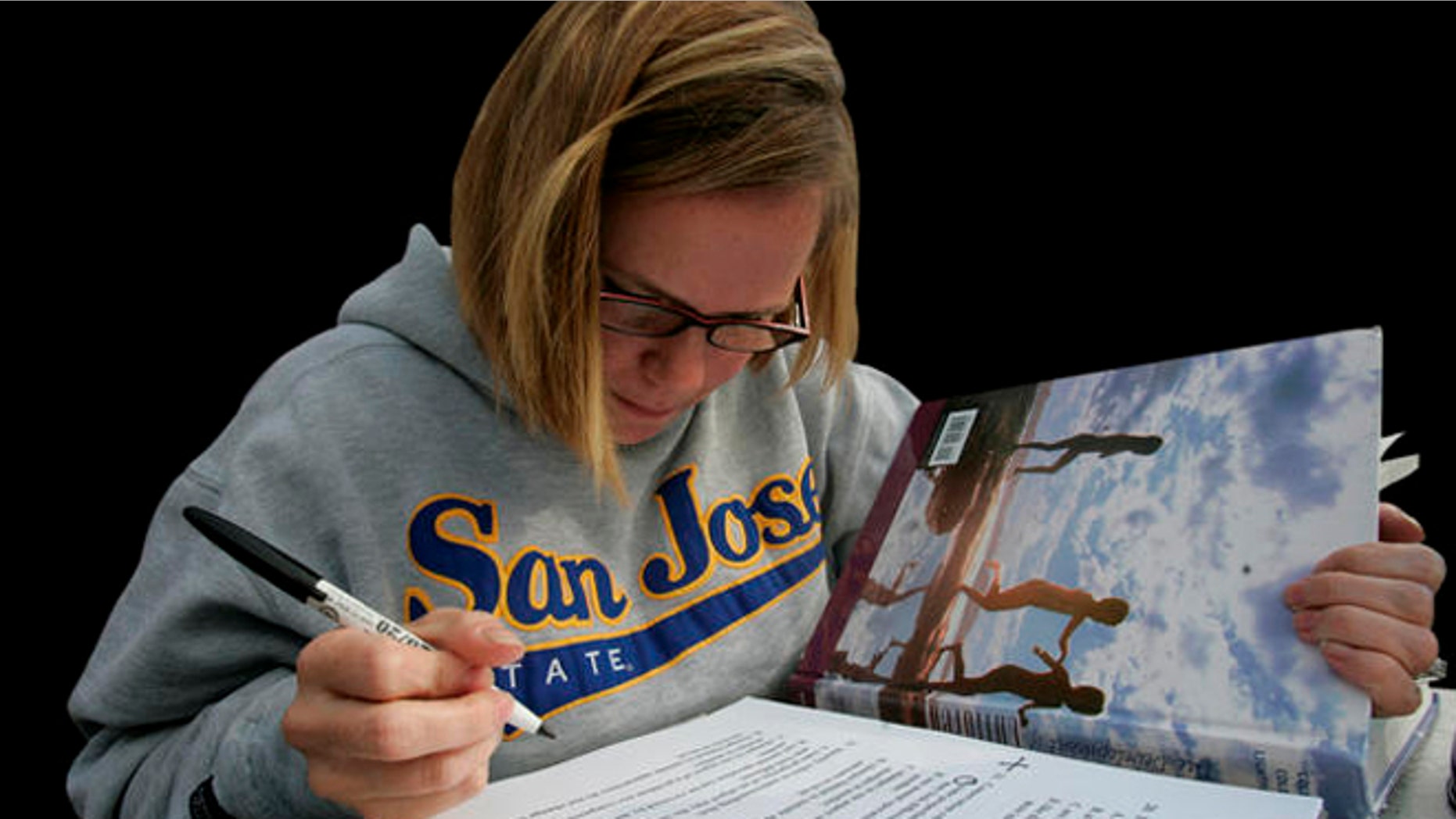 An offensive comment about Latinos allegedly made by a San Jose State University foundation board member and donor have ignited protests across the northern California campus and sent school officials scrambling to come up with an appropriate response.
Students at San Jose State University gathered earlier this week to call for the resignation of Tower Foundation board member Wanda Ginner, after becoming aware of racially-charged comments she allegedly made at a February meeting.
"I contribute to this university because these little Latinas do not have the DNA to be successful," Ginner purportedly said during the meeting, which was also attended by a university vice president.
There is no recorded evidence of her alleged words.
Ginner has denied making the comments and said she had actually called the meeting to draw attention to unfair treatment by the university toward Latinos in regards to admissions and financial aid. She added that she has spent most of her life supporting organizations "that help Latinas."
"I didn't say that," Ginner told the San Jose Mercury News. "Not only did I not say that, I'm the whistle-blower."
The incident was first brought to light in the spring, when San Jose State Professor Maria Luisa Alaniz and other campus employees met with university President Mo Qayoumi after receiving a complaint from an administrator who attended the meeting where the comments were made.
They asked Ginner's resignation and demanded an apology, but they say nothing happened. In August, a formal complaint against Ginner was filed to the school.
Qayoumi said on Monday that an external report about the incident had just been completed.
"A report based on that review was provided to my office just days ago, and we are now closely reviewing it to determine appropriate next steps," Qayoumi said in an email to faculty, staff and students.
"Although I know some have been frustrated by a perceived lack of action since this incident occurred, we owe it to everyone to thoughtfully, thoroughly and factually determine what occurred before taking action," he added.
Ginner told local media that she had not spoken to anyone on the San Jose State campus about the meeting, but has already had two interviews with officials from California State University.
The protests earlier this week were attended by more than 60 students and faculty and came in response to the lack of support they feel school officials have given the issue, Luis Lopez, one of the organizers told the San Jose Mercury News.
Qayoumi "closed his door on us," Lopez said.
The school's president, however, is arguing that San Jose State University is being very careful about how they handle the situation given last fall's scandal involving racial bullying of a black student by his white roommates.
"Ensuring a tolerant, inclusive and welcoming environment for every SJSU community member is a campus and personal priority," he said. "We are especially sensitive to issues of tolerance and civility in the wake of the racially motivated actions against a student in our residence halls in 2013."
Follow us on twitter.com/foxnewslatino
Like us at facebook.com/foxnewslatino