Korea Kaesong talks resume amid fading hopes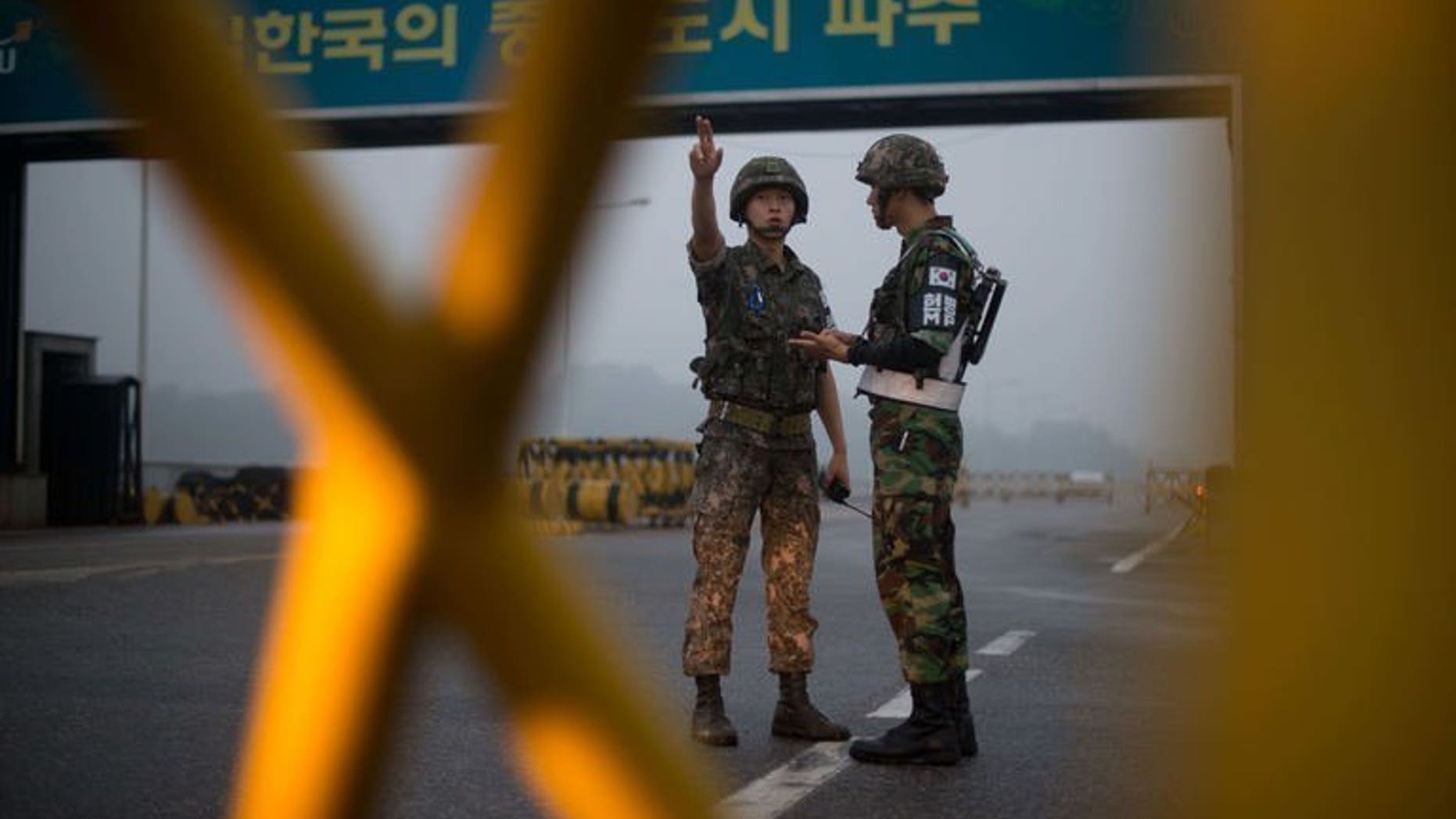 SEOUL (AFP) – Two Koreas will hold fresh talks Thursday on reopening a joint industrial zone amid growing concern that their last symbol of peace might be heading for a permanent shutdown.
Officials from both sides have already met five times this month but failed to narrow differences on rescuing the Seoul-invested Kaesong zone in North Korea, suspended since April.
"We're entering the talks to make sure that Kaesong must not be a source of concern for the people in the future," Seoul's chief delegate Kim Ki-Woong said before his departure for the border.
Analysts said Thursday's talks would likely be the last chance to salvage Kaesong as tensions will heighten again next month over an annual US-South Korea military exercise.
"They remain miles apart over who is responsible for the stoppage and what should be done to prevent a recurrence," Professor Yang Moo-Jin of the University of North Korean Studies told AFP.
"If today's talks collapse, the Kaesong zone is highly likely to be shut down for good," he said.
Details of the Ulji Freedom Guardian military exercise have not been announced, but it usually begins in the middle of August for a 10-day run, involving tens of thousands of US and South Korean troops.
North Korea's Rodong Sinmun, the official newspaper of the country's ruling communist party, warned on Sunday that the exercise would create an "uncontrollable" crisis on the Korean peninsula.
Chang Yong-Seok, from the Institute for Peace and Unification at Seoul National University, said a deadlock on Thursday did not necessarily mean the end of talks, as neither side wants to be seen as first to leave the negotiating table.
Production at the Kaesong estate, 10 kilometres (six miles) over the border, has been suspended since North Korea withdrew its 53,000 workers from the zone in April at the height of soaring military tensions with the South.
The talks have been dominated by mutual recrimination over the cause of the shutdown.
The South wants North Korea to accept responsibility for what Seoul insists was the unilateral closure of Kaesong by Pyongyang and give a written guarantee that it will never happen again.
The North says it was not responsible, arguing that its hand was forced by hostile South Korean actions and intimidation -- in particular a series of joint military exercises with the United States.
Born out of the "Sunshine Policy" of inter-Korean conciliation initiated in the late 1990s by South Korean president Kim Dae-Jung, Kaesong was a crucial hard currency source for the impoverished North through taxes, revenues, and its cut of worker wages.
The joint complex, which had survived previous inter-Korean crises, was the most high-profile casualty of two months of elevated tensions that followed a nuclear test by the North in February which sparked international condemnation.
South Korean managers say they have suffered production losses of around $1 billion, and have criticised North and South Korea for playing political football with their businesses.
Some have threatened to pull out of the complex permanently unless operations resume soon.
The discussions on Kaesong follow a failed attempt to initiate high-level talks in June as military tensions subsided.