Knife-wielding man attacks at least 8 in Munich; suspect arrested
A knife-wielding man attacked eight people in Munich on Saturday and then fled, police said. A suspect was arrested a few hours later, and authorities were working to determine whether he was the assailant.
Police received initial reports of an attack in the Haidhausen area, just east of downtown Munich, a spokesperson said. Authorities determined that a lone attacker apparently had gone after passers-by with a knife.
Police said they believe it was not a terror attack, they suspect instead that the assailant had psychological problems.
REJECTED ASYLUM SEEKER CONVICTED OF RAPE IN GERMANY AMID VICTIM INSULTS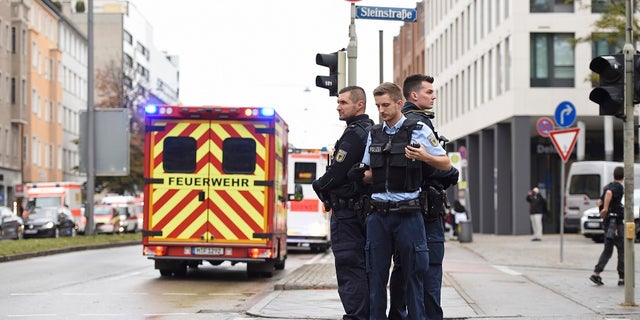 The assailant attacked eight people – including a 12 year old child – at different sites in the area, with four of them wounded and none seriously, police said.
Following the attack, police took to Twitter to warn people in the Rosenheimer Platz area to stay indoors and cautioned them to avoid the area around Ostbahnhof railway station and a nearby park. Police were not immediately certain to which direction the suspect fled.
GERMANY'S ENTIRE U-BOAT FLEET IS OUT OF ACTION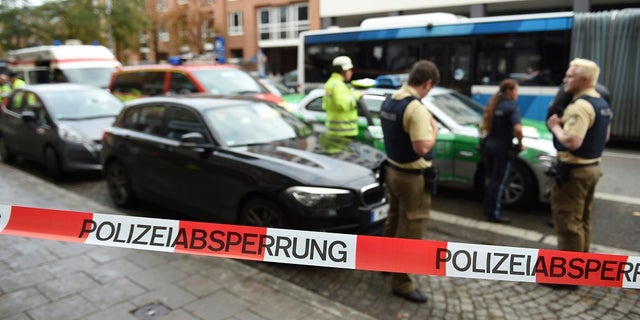 The 33-year-old suspect, who was carrying a knife when he was arrested, was already known to police for bodily harm, drug offenses and theft, city police chief Hubertus Andrae told reporters.
"There are absolutely no indications at present of a terrorist, political or religious background, though we can only rule things out when all the questioning is finished," Andrae said. "Rather than that, we believe that the perpetrator had psychological problems."
There was no immediate word on a possible motive.
The Associated Press contributed to this report.