Japan warns it may shoot down North Korean rocket if it heads into their territory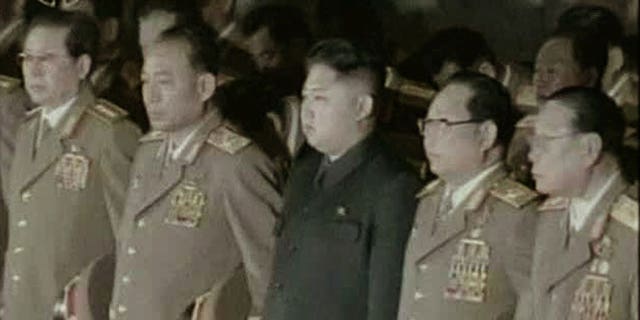 BEIJING – Japan's defense minister has said Tokyo may try to shoot down a North Korean rocket if it heads towards Japanese territory or waters, according to reports Tuesday.
The North has said it intends to launch a long-range rocket next month to put a satellite into orbit, but the United States and other nations consider it a thinly veiled missile test that would breach a United Nations ban, according to AFP.
"I am considering giving an order to intercept it," Defense Minister Naoki Tanaka told parliament. Such an order would be subject to approval by the prime minister, he added.
The leading Asahi and Yomiuri newspapers reported that Japan was considering deploying several Aegis-class warships and surface-to-air PAC-3 Patriot missiles to take down the rocket.
The Japanese government said late Monday that North Korea had informed the International Maritime Organization of the rocket's scheduled trajectory. It added that it believed the projectile may pass over part of the Okinawa island chain in the far south of Japan.
Pyongyang's announcement that it would launch a satellite next month has cast doubt on whether a US-North Korean nuclear deal agreed last month will go ahead.
Tokyo's concerns about the rocket were aired as a senior Pyongyang official said the North has invited the United Nations atomic watchdog to send inspectors to help implement the deal with the United States.
The North's chief nuclear negotiator Ri Yong-Ho made the comments in Beijing on Monday evening, according to video footage of his remarks cited by AFP. Ri made it clear the North believes the agreement with the US is still in effect.
The North agreed to suspend its uranium enrichment programme, along with long-range missile launches and nuclear tests, in return for 264,554 tons (240,000 tonnes) of US food aid. It promised to readmit IAEA inspectors expelled three years ago.
State Department spokeswoman Victoria Nuland said Monday that the US had not yet heard that North Korea had invited IAEA inspectors.
"There's benefit for any access that the IAEA can get, but it doesn't change the fact that we would consider a satellite launch a violation, not only of their UN obligations, but of the commitments that they made to us on Leap Day," she said, referring to February's bilateral agreement.