Japan says death toll from floods climbs to 100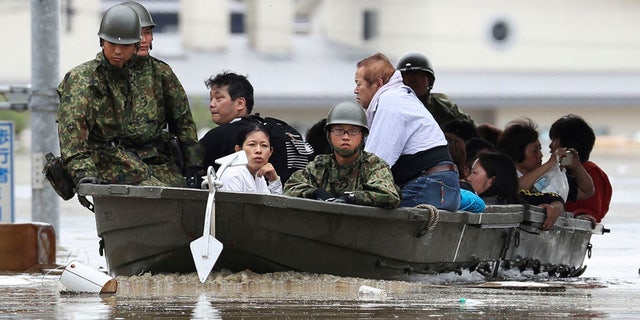 The Japanese government says at least 100 people have died or are presumed dead from the heavy rains, floods and mudslides that have struck western Japan.
Chief Cabinet Secretary Yoshihide Suga told a news conference Monday that 68 people were unaccounted for, many of them in the hardest-hit Hiroshima area.
Suga said 87 people were confirmed dead and 13 others had no vital signs when they were found as of early Monday.
Searches and cleanup efforts were taking place in the southwestern region where several days of heavy rainfall set off flooding and landslides in a widespread area.