Japan PM Abe: 'I highly praise' Trump for Singapore summit with Kim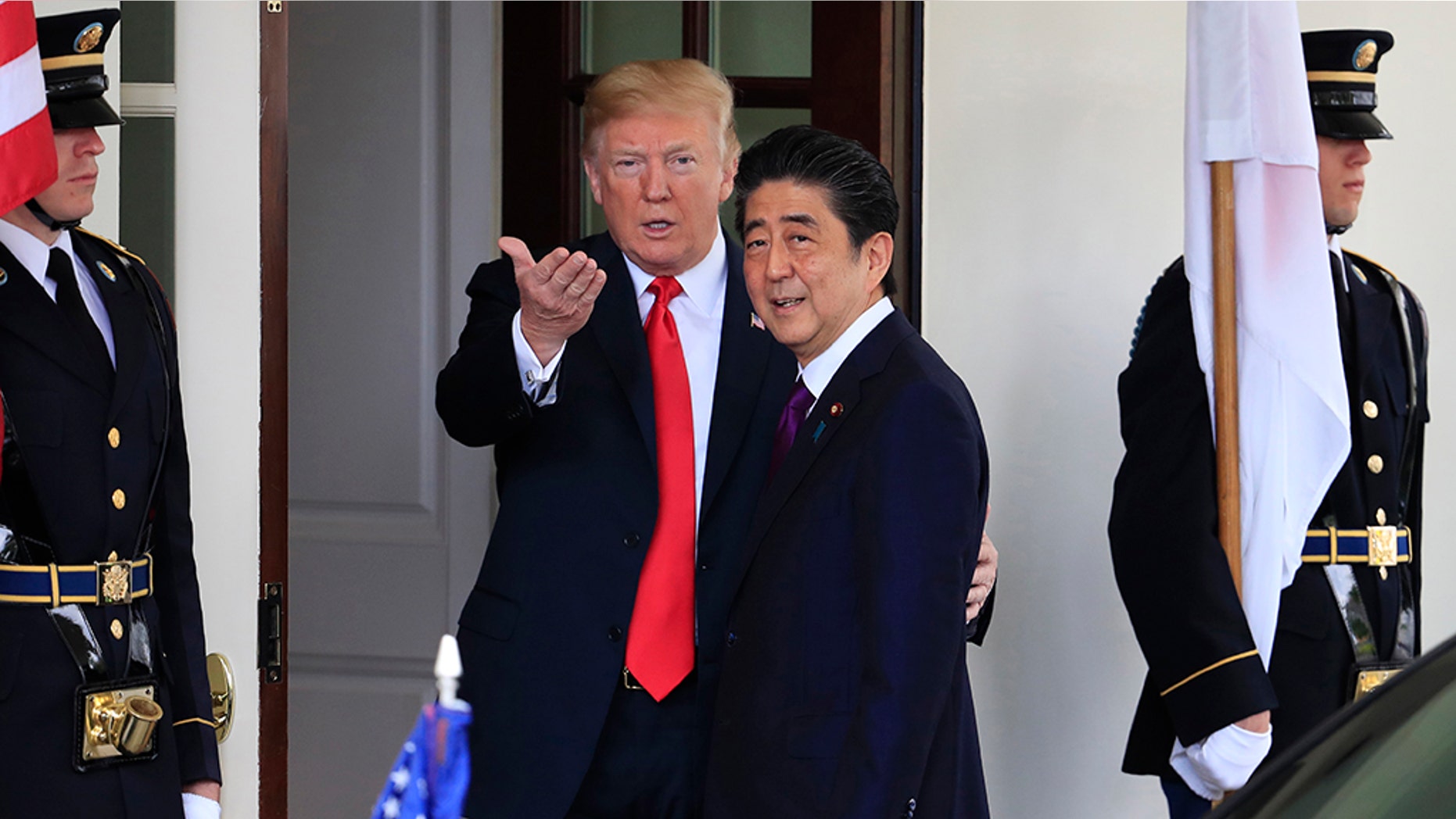 Japanese Prime Minister Shinzo Abe commended President Trump on Tuesday for his part in the Singapore summit with North Korean leader Kim Jong Un, calling it a step toward a "comprehensive resolution" to denuclearize the rogue nation.
Speaking to reporters in Tokyo after a conversation with Trump, Abe said he was pleased the president had raised the issue of the abduction of Japanese citizens by North Korea, Reuters reported.
"I highly praise and appreciate President Trump for mentioning the issue of abduction (of Japanese by North Korea) to Kim, which is an important issue for Japan. I'm determined that Japan will have to directly face North Korea and resolve (the abduction issue) bilaterally."
Japan had made returning its citizens a top priority.
The abductions began in the 1970s and 1980s, with Tokyo officially listing 17 citizens as victims of North Korean abduction, the South China Morning Post reported. Five were released; Pyongyang claimed eight others died and four were never documented as being in the country.
Trump confirmed that he brought up North Korea's abductions with Kim.
"I brought it up, absolutely, and they are going to be working on that," he said at a news conference following Tuesday's summit.