Japan dissolves lower house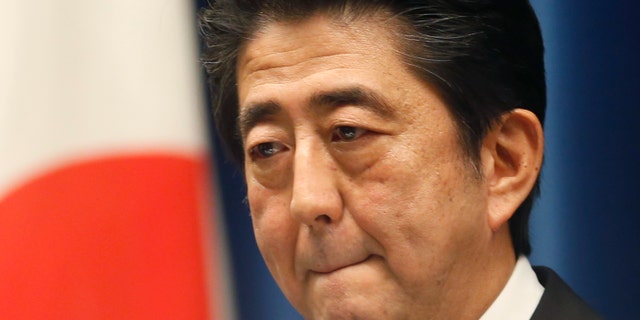 NEWYou can now listen to Fox News articles!
TOKYO – Prime Minister Shinzo Abe dissolved the lower house of Japan's parliament Friday, paving the way for a general election next month.
The move is widely seen as an attempt by Abe to shore up support for his government after a series of finance-related scandals hit his newly named Cabinet this fall.
His ruling Liberal Democratic Party, which has been in power for most of the post-World War II era, may lose some seats but is likely to retain a solid majority with its coalition partner in the 480-seat lower house.
The election, expected to be set for Dec. 14, follows Abe's decision this week to postpone a planned increase in the consumption tax after the economy slipped into recession. He is portraying the election as a referendum on his economic revitalization policies, known as Abenomics, and the postponing of the tax increase.
The snap poll has puzzled many voters, as Abe has been prime minister for only about two years.
Analysts say it is perhaps the best timing for Abe to get a fresh mandate to try to ward off any possibility of the mounting scandals sending his government into a downward spiral.
The opposition parties are in disarray, the public's focus is on the economy and few voters would oppose delaying a tax increase. In the first half of next year, Abe plans to tackle contentious issues that could erode support for his government, namely legislation to expand Japan's military role and restart nuclear power plants.