Italians Want to Cut Debt, But Without Sacrifice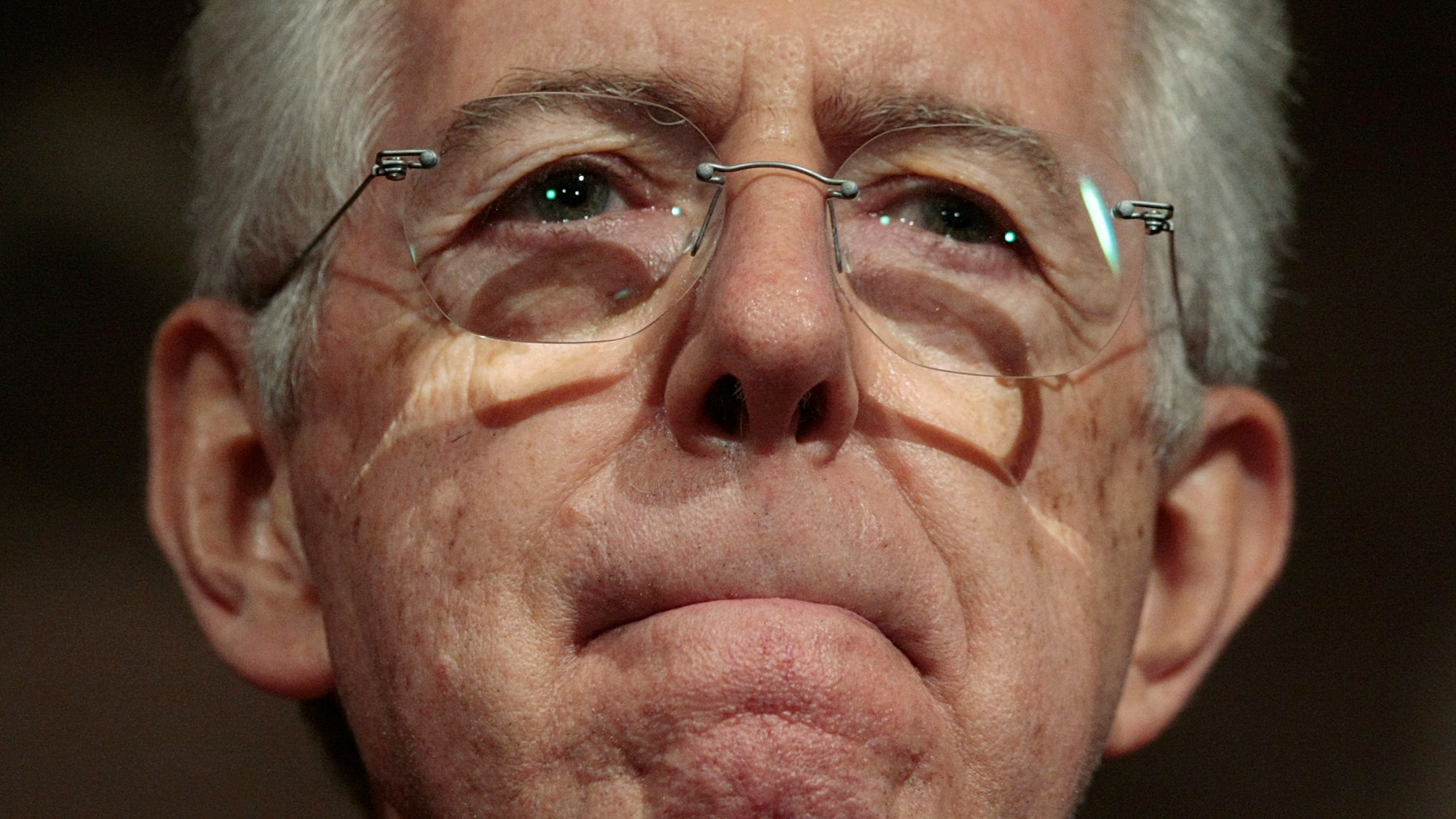 ROME -- An AP-GfK poll shows that 93 percent of Italians consider cutting the country's huge public debt a top priority but few are willing to make personal sacrifices to do so.
The poll released Tuesday shows only about a quarter of Italians favor reforming labor laws to make it easier to fire workers or approve of raising the retirement age to 67. Those reforms are considered critical to curbing Italy's public spending and boosting its economic growth.
The poll shows that most Italians retain a favorable view of the European Union and 76 percent think Italy should stay in the 17-nation eurozone.
Last week's poll came during the first days of economist Mario Monti's new government, brought in to tame Italy's 1.9 trillion-euro ($2.6 trillion) debt. Market turmoil and loss of confidence in Italy's ability to repay its debts forced Premier Silvio Berlusconi to resign Nov. 12, ending his 17-year domination of Italian politics.
Italy's economy is hampered by high payroll costs, low productivity, fat government payrolls, excessive taxes, choking bureaucracy, and an educational system that produces one of the lowest levels of college graduates among rich countries.
Yet as the third-largest economy in the eurozone, Italy is considered too big for Europe to bail out like it did Greece, Portugal and Ireland.
Monti got high marks from Italians surveyed after he was tapped to lead the country, garnering a 67 percent favorability rating. Only 10 percent had a negative view and 16 percent were neutral.
Monti has pledged to reform the pension system, re-impose a tax on homes annulled by Berlusconi's government, fight tax evasion, streamline civil court proceedings, get more women and youths into the work force and cut political costs.
But critically, only 32 percent of Italians are strongly confident that his government of bankers, academics and corporate executives can fix the country's economic ills. Forty-two percent say they're "moderately confident" and 22 percent say they have little or no confidence he can turn Italy's finances around.
"Let's say there's hope," said Fortunato Porcheddu, 63, as he strolled in a working class neighborhood of Rome.
While there is some hopefulness about the future of the economy -- 55 percent anticipate a better situation five years from now -- the longer-term picture is gloomier: Only 35 percent of Italians think children born today will be better off 20 years from now, while 43 percent anticipate a harder life for the next generation.
The survey found that overall, corruption ranked high as a problem facing Italy: 87 percent of those surveyed said it was an "extremely" or "very serious" problem. Unemployment, the debt and organized crime followed.
The AP-GfK poll of 1,025 Italian adults across the country was conducted Nov. 16-20 using landlines and cellphones by GfK Eurisko Italy under direction of GfK Roper Public Affairs & Corporate Communications. It had a margin of error of plus or minus 3.3 percentage points.