Israel Arrests Al-Jazeera Reporter Over Alleged Ties to Hamas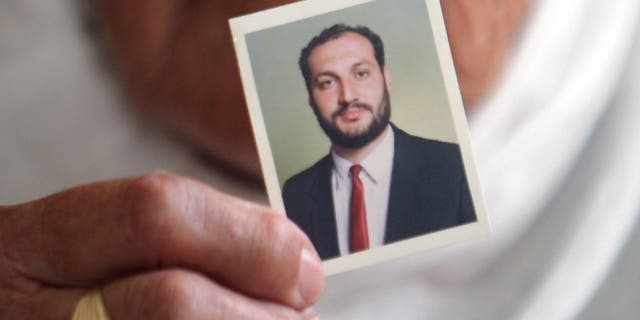 JERUSALEM – Israeli military prosecutors have accused a senior Palestinian journalist with the Arabic language Al-Jazeera satellite network of being a member of Hamas, an accusation that he denies his lawyer said Tuesday.
Samer Allawi, Al-Jazeera's bureau chief in Afghanistan, was brought before an Israeli military court Tuesday, a week after soldiers detained him along the West Bank border with Jordan as he tried to return to Afghanistan for work, said his lawyer.
At the military court Tuesday, prosecutors said they suspect Allawi of belonging to Hamas, which Israel, the U.S. and EU have labeled a terror group for conducting attacks, including suicide bombings, that have killed civilians.
Allawi's lawyer, Salim Wakim, said his client has not yet been formally indicted and that the court extended his detention for an additional week while Israeli agents continue to investigate.
Wakim said Israeli investigators tried to pressure Allawi to act as an informant and told him that if he refused he would be imprisoned.
He said they then accused Allawi of transferring unspecified items from Afghanistan to the West Bank and of having contact with Hamas militants.
Allawi was in the West Bank spending an annual vacation with his family in his native village of Sebastia near Nablus, his lawyer said. Allawi had entered the West Bank at the same crossing without incident about a month earlier, said Wakim.
Video footage filmed by Al-Jazeera at the military court showed Allawi wearing an olive green prison uniform and speaking to his lawyer. Under Israeli procedures, Palestinian nationals in the West Bank are tried in military courts.
Al-Jazeera's brief footage showed Allawi telling Wakim that his arrest was baseless.
"All of their accusations have no connection to my work with Al-Jazeera. It's an arbitrary arrest. They are trying to search for information to implicate me or Al-Jazeera," said Allawi in the footage taken at the military court just before soldiers instructed the crew to stop filming.
Wakim said Israeli agents questioned Allawi about his work, finances, personal relationships dating back to his schooldays in the West Bank and was asked whether he has had any contact with U.S., Jordanian or Palestinian intelligence forces, according to an Al-Jazeera statement issued Monday. Investigators also took his password for his personal and work emails, the statement added.
The Committee to Protect Journalists, a New York-based advocacy group, called on Israel to clarify the legal basis for holding Allawi, saying he was detained without charges.
"Our concern for Allawi's well-being and his legal rights is amplified with every passing day that he is held without due process," said Mohamed Abdel Dayem, Middle East director of the group.