Hamas forces cancellation of Arafat memorial ceremony in Gaza Strip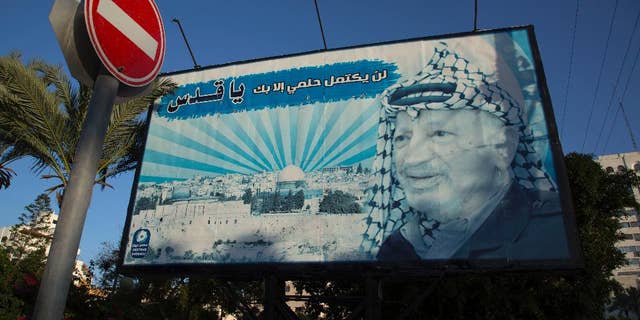 GAZA CITY, Gaza Strip – The Hamas militant group has forced the cancellation of a memorial ceremony in the Gaza Strip that was to have marked the 10th anniversary of the death of Palestinian leader Yasser Arafat.
Sunday's decision illustrated continuing tensions between Hamas and Arafat's Fatah movement — despite the formation of a unity government that was meant to end years of hostilities between the rival factions.
In an announcement, the Interior Ministry, which is still dominated by Hamas, said it had informed Fatah it could not provide security for the rally.
The rally would have been the first time Fatah has marked the anniversary since 2007 — the year that Hamas seized control of Gaza. At that previous rally, just months after the Hamas takeover, 10 people were killed in clashes that erupted.