Haitians In DR Protest Government Crackdown On Birth Certificates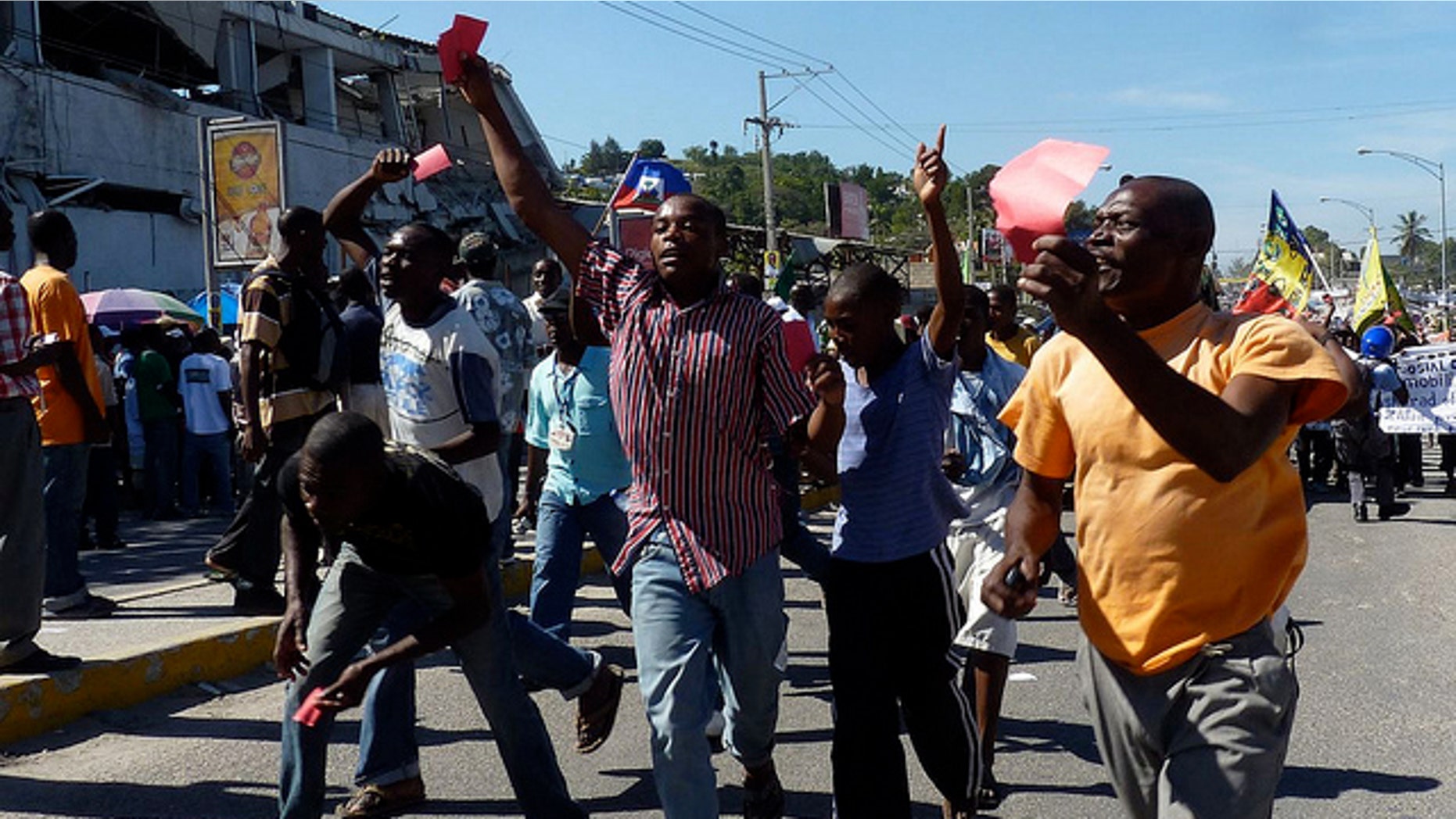 Hundreds of people took to the streets Thursday in the Dominican Republic to protest what they claim is the government's practice of confiscating or annulling birth certificates for residents of Haitian descent.
Protesters demanded the government revoke a 2007 resolution aimed at reducing the use of fake documents that they say has led to extreme and unnecessary measures aimed at Dominicans of Haitian descent.
Among the protesters was 14-year-old Melania Richard who carried a sign that read, "I am Dominican, you know it." She said she was born in the Dominican Republic to Dominican parents whose ancestors came from neighboring Haiti.
"If I don't get a copy of my birth certificate, I will have to quit school," she said.
Nonprofit organizations have said at least 1,600 Dominicans have been denied their documents. The groups have filed complaints with the Inter-American Commission of Human Rights, which is holding hearings on the matter.
The protesters also paid homage to Sonia Pierre, a human rights activist who died Sunday and had fought discrimination against poor Dominicans of Haitian descent for three decades.
Pierre's chronic heart troubles were first discovered in 2007 when she was in Washington to receive the Robert F. Kennedy Human Rights Award honoring her work securing citizenship and education for Dominican-born ethnic Haitians.
Through the decades, her activism made her the target of threats in the Dominican Republic, which shares the island of Hispaniola with Haiti, but it earned her recognition from overseas as a fierce defender of human rights, including an award from Amnesty International in 2003.
Her daughter, Manuela Solaine, was among the protesters.
"Today, another Sonia Pierre is born," she said. "She lives in the Dominican-Haitian people."
Based on reporting by the Associated Press. 
Follow us on twitter.com/foxnewslatino
Like us at facebook.com/foxnewslatino