Cholera-Devastated Haiti, Dominican Republic Brace for Tropical Storm Emily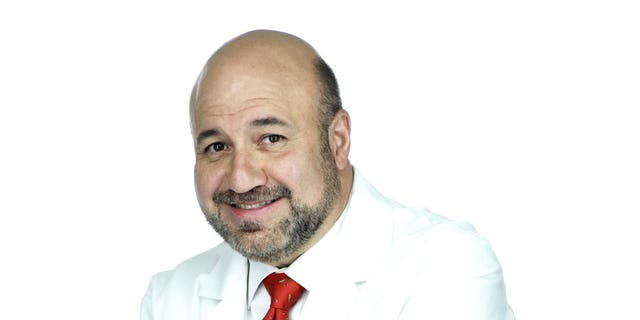 As Tropical Storm Emily churns toward the island of Hispaniola, it could be carving a path to destruction.
Not because the storm is powerful (it's moving tepidly westward at 12 mph with wind gusts of 49 mph) but it could be deadly because of the cholera situation already devastating both Haiti and the Dominican Republic.
The storm, which is making its way past Puerto Rico, is heading straight for Hispaniola and is expected to make landfall on Wednesday. Both countries are prone to harmful floods, a breeding ground for cholera.
Cholera has already killed over 6,000 people in Haiti and 92 in the Dominican Republic – and the storm will only exacerbate matters. Unsanitary conditions already exist in Haiti and parts of the DR, and the expected six inches the storm will dump on the countries make them more vulnerable.
Cholera, a highly contagious disease, is spread through contaminated water or food. Sweeping rain and flash floods from the storm could further spread the disease by contaminating more water sources. The heat will likely aggravate the situation.
So while there might not be a potential for physical damage in the countries, it could be a catastrophe to their public health.
What concerns me most from a health perspective is that it could contaminate sewage and drinking water, and we all know Haiti and the border town of the Dominican Republic are already in detrimental conditions.
Today, the Red Cross began making evacuation plans. But there are things people in those countries can do to stay safe.
First, if you live in a flooded area you should evacuate. The last thing you want is to be trapped in cholera-filled waters.
Second, if you are older or have any chronic medical conditions, make sure you are stocked up on medical supplies and aren't in danger of running out.
Third, cholera triggers diarrhea and vomiting, which lead to dehydration and organ failure. If you start feeling symptoms, run and get help immediately.
When it comes to water contamination and cholera, you don't want to take any chances.
Dr. Manny Alvarez is a Cuban-American OB-GYN who serves as a senior medical contributor for the Fox News Channel and senior managing health editor of FOXNews.com. To read more from Dr. Manny, click here.
Follow us on twitter.com/foxnewslatino
Like us at facebook.com/foxnewslatino