German officials say hospital gunwoman's estranged husband, son among victims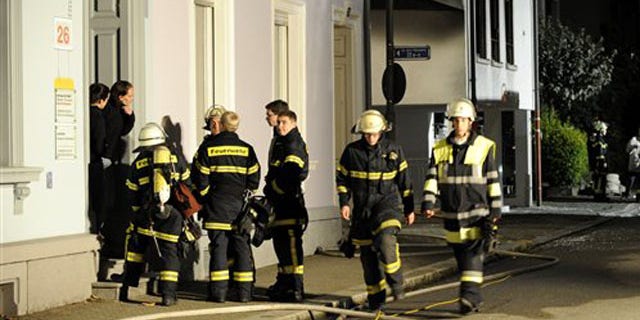 BERLIN – BERLIN (AP) — Police say they have identified two of the victims of a woman who went on a shooting spree in southwestern Germany as the attacker's 5-year-old son and her estranged husband.
Police in the town of Loerrach said Monday that the shooter was a 41-year-old attorney whose name they did not release.
The woman is alleged to have killed the two in her apartment — which also served as an office — and then run across the street to a hospital where she killed a male nurse before being killed herself in an exchange of gunfire with police.
Police say the nurse had stab wounds and gunshot injuries to the head.
Police in Loerrach, just north of the Swiss city of Basel, are still trying to figure out a motive for Sunday's shooting.