Fugitive priest turns himself in to UK police after being convicted of stealing church funds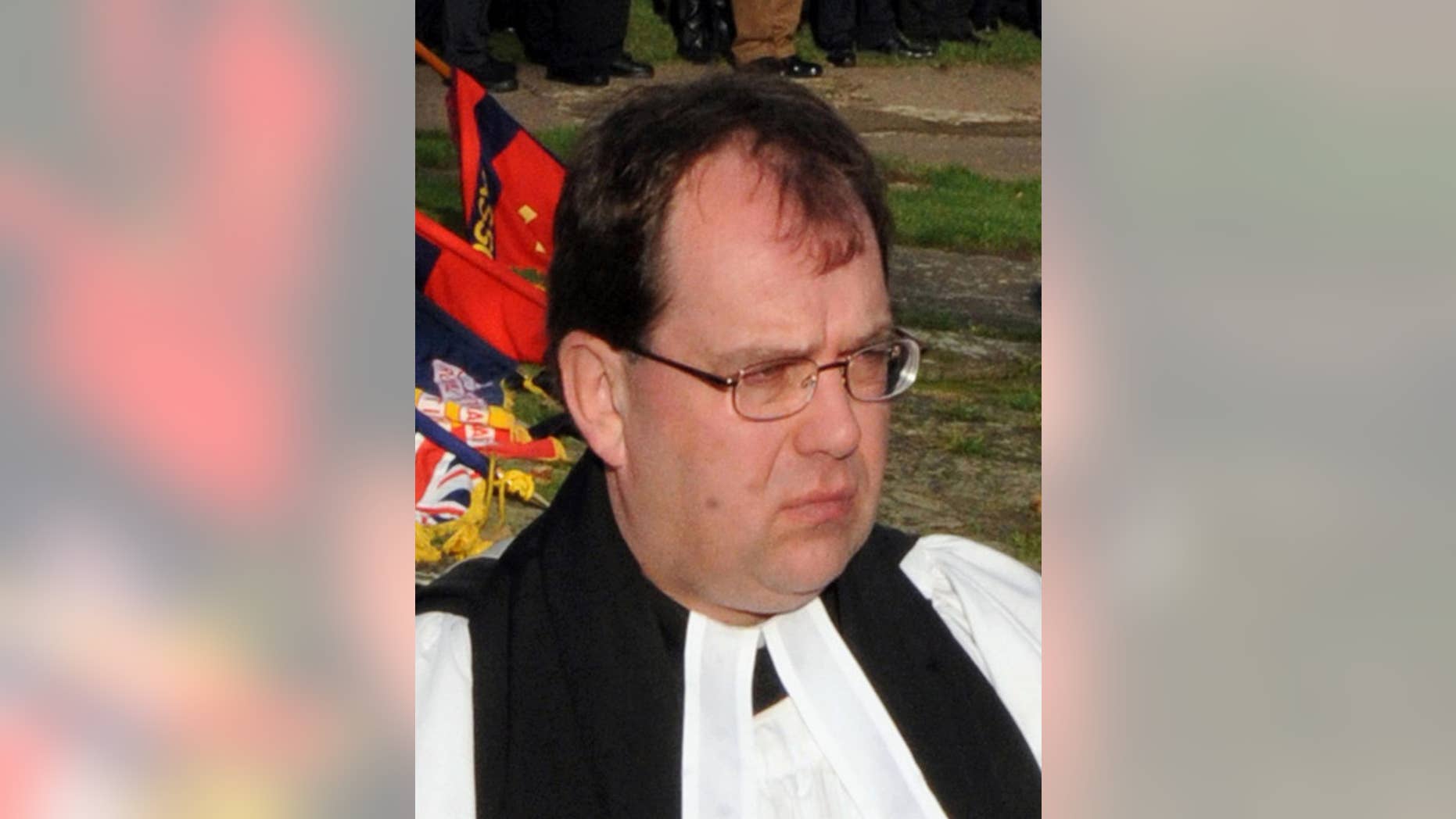 LONDON – British police say a priest who fled after being convicted of stealing church funds has turned himself in to authorities.
Detective Chief Inspector Steve Whittaker said Monday police had traced and made contact with 50-year-old priest Simon Reynolds over the weekend and that he had been arrested after giving himself up.
Reynolds became a fugitive Thursday when he failed to return to court after lunch while he was in the process of being convicted of four counts of theft.
Reynolds was found guilty of pocketing 24,000 pounds ($37,000), which was meant for wedding, funerals and graveyard monuments while he was the priest at All Saints Church in Darton, 175 miles (280 kilometers) north of London, between 2007 and 2013. He will be sentenced on Tuesday.