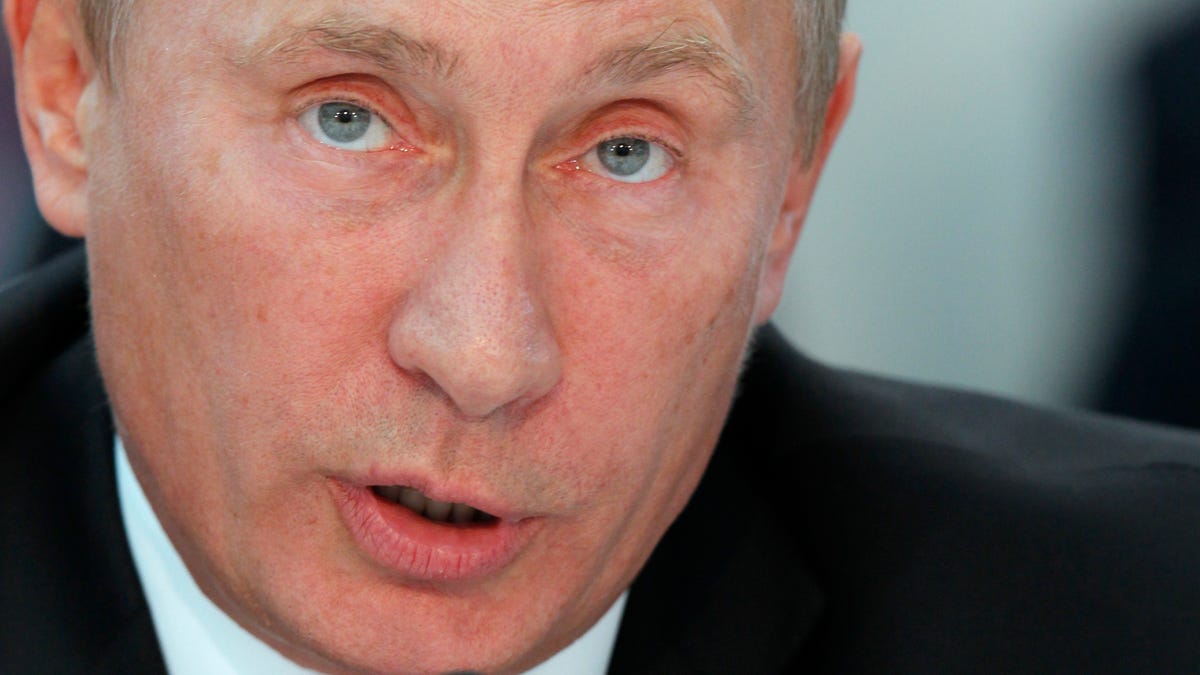 As news of an alleged plot to assassinate Prime Minister Vladimir Putin dominated Russian websites on Monday, the timing of the foiled plot is reportedly raising some eyebrows.
Russia's state television, The Channel One, reported Monday that the suspects, who have been linked to a Chechen rebel leader, were preparing to kill Putin in Moscow immediately after next Sunday's presidential vote, in which he is all but certain to reclaim the presidency.
Many Russians, however, have reacted with skepticism and suspicion, suggesting on social media sites that the failed plot was fabricated and timed just six days prior to the election to garner sympathy for Putin, RFERL.org reports.
"A good PR move for the country's main thief. Now all the grandmothers will react, they love victims," writes one poster on the Russian blogging platform LiveJournal.
"Strange that the attack wasn't plotted in London, jointly by [North Caucasus insurgent commander Doku] Umarov, the resuscitated [Al-Qaeda head Usama] bin Laden, and Martians," quips another. "The ratings must be really low."
Reports of the alleged plot could be aimed at deflecting attention from the growing street protests against Putin in recent weeks, analysts told the website.
"Although nothing can be ruled out nowadays, it's perfectly clear that this thwarted plot comes at a crucial time in Putin's election campaign," defense analyst Aleksandr Golts said. "Before this news was announced, many analysts said his campaign must receive new impetus in order to show how important Putin is for the country and how much Russia's enemies hate him."
Meanwhile, the Channel One said the suspects had been arrested in Ukraine's Black Sea port city of Odessa following an accidental explosion that occurred on Jan. 4 while they were trying to manufacture explosives at a rented apartment.
Putin's spokesman Dmitry Peskov confirmed the report to the ITAR-Tass news agency, but refused to make any further comment.
The station said the source for its information was Russia's Federal Security Service, the main KGB successor agency dealing with domestic security. It was impossible to independently verify the claim made in the program.
Russian and Ukrainian special services wouldn't comment on the report.
The Associated Press contributed to this report.