Five Florida Companies Join Billion Dollar Club In HispanicBusiness 500 Ranking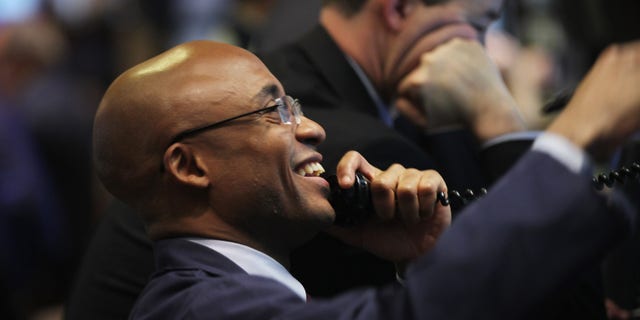 For the first time in the 31-year history of the HispanicBusiness 500 ranking, the five top Hispanic companies of 2012 generated more than $1 billion each.
Interestingly, all five were based in Florida, according to the list released last week by the online-media company Hispanic Business Inc.
In all, the 500 companies had combined revenues of $40 billion, the highest ever. The top five companies alone this year amassed $13.26 billion, according to HispanicBusiness.com.
As it has for the past six years, BrightStar Corp., the Miami-based world's largest wireless distributor, led the rankings with $6.3 billion in revenues.
A few billions behind were MasTec Inc. of Coral Gables ($3.73 billion), Greenway Ford of Orlando ($1.21 billion), The Related Group of Miami ($1.02 billion) and SDI International Group of Fort Lauderdale ($1 billion).
"Achieving top-ranking in the HB 500 reflects the tremendous effort our people have put forth to make Brightstar a global wireless leader," said Marcelo Claure, chairman and CEO of Brightstar Corp.
"Brightstar is especially committed to the Hispanic community as it embraces its deep Hispanic roots, and is proud to be a diverse, thriving Hispanic-owned business," he added in a release.
In March 2013, Claure was honored by the South Florida Hispanic Chamber of Commerce with a Lifetime Achievement Award as part of the organization's Hispanic Leadership Awards. Last year, Brightstar was recognized as the top Latino-owned corporation in the U.S. by the United States Hispanic Chamber of Commerce for the second consecutive year.
The HispanicBusiness 500 had its first billion-dollar company back in 1999, when MasTec Inc. reported $1.01 billion in revenue for the 1998 calendar year.
To be included in the list, a company must have at least 51 percent ownership by a U.S. Hispanic citizen and be located in one of the 50 states or Washington, D.C.
Revenue figures are based on line 1(c) of the corporate/partnership tax return provided by the participating companies. The CEO, CFO or a CPA representing the company must verify the revenue figure.
Hispanic Business estimates the companies on the 500 list employ more than 130,000 employees in the United States and around the world.
"Many of the Hispanic-owned companies have not only weathered the economic storm of the past few years, they continue to deliver solid growth," said HispanicBusiness.com editor and publisher Jesus Chavarria.
Florida holds the top spot this year with 111 companies on the list, down from 120 last year. Texas, which surpassed California last year for the No. 2 spot, has 98 companies represented this year, while California holds down the No. 3 ranking with 83 companies.
The complete list of the 500 companies is available at www.HispanicBusiness.com.
Follow us on twitter.com/foxnewslatino
Like us at facebook.com/foxnewslatino