Fire chief: 3 missing in British power plant collapse likely dead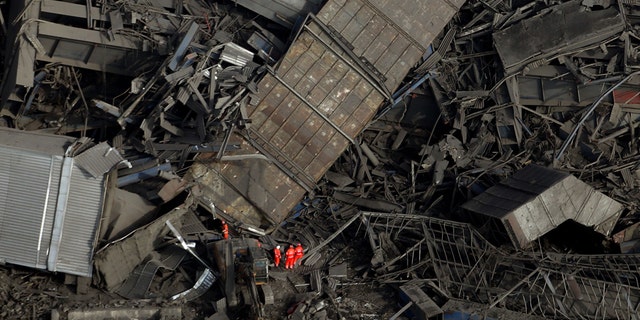 A British fire chief says it's "highly unlikely" that three people still missing after part of a mothballed British power plant collapsed are alive.
Dave Etheridge, chief fire officer at Oxfordshire Fire and Rescue Service, said Wednesday that rescue workers "have not picked up any signs of life" in the 30-foot high mound of rubble.
He said: "It is highly unlikely they are alive."
One person was confirmed dead killed and five others were hospitalized after the industrial accident Tuesday at Didcot power station, 60 miles west of London. The facility is an old coal- and oil-fueled plant that has been closed since 2013 and is slated for demolition. The complex also houses a separate operating gas-powered plant.
Owner Npower said part of the old power station collapsed while a demolition contractor was working on it, sending a huge cloud of dust into the air.
Some 50 people were treated for dust inhalation at the scene. The fire service said no hazardous materials were found in the building.