Ex-Guatemalan president and VP charged in corruption scheme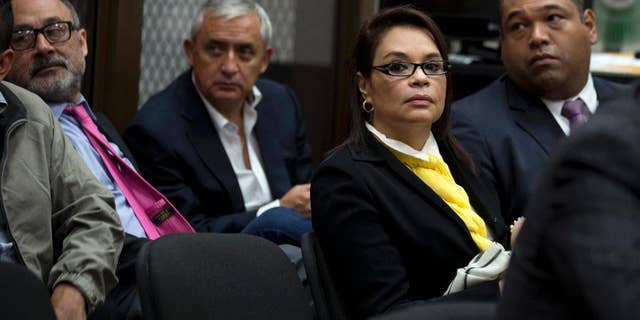 NEWYou can now listen to Fox News articles!
GUATEMALA CITY – Guatemala's former president and vice-president have been formally charged in a sprawling corruption scheme that emptied government coffers and laundered money to be spent on Miami shopping sprees, real estate and luxury vehicles.
The case accuses 70 people, including former President Otto Perez Molina and his Vice President Roxana Baldetti. Prosecutor Julio Barrios Prado said Thursday that the scheme involved illegal financing, embezzlement and money laundering.
Barrios told Perez Molina that the money was used to buy millions of dollars worth of goods and services. Baldetti allegedly received $38 million in kickbacks for at least 70 public works contracts.
Perez Molina and Baldetti are already jailed pending trial for another scheme in which companies paid bribes to avoid customs duties. That case led to their resignations.