Eurozone chief heads to Brussels to give Greece talks a push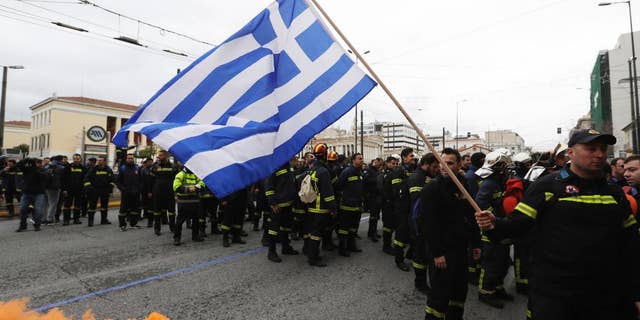 THE HAGUE, Netherlands – The eurozone's top official is travelling to Brussels to make progress in talks on Greece's bailout program, amid renewed unrest about the pace of reform in the debt-laden nation.
Dutch Finance Minister Jeroen Dijsselbloem, who chairs the eurozone finance ministers' group, said Friday that Greece's reforms, "are going slowly, but they're going in the right direction. They now need a push. I am not in a great hurry, so the stories about a crisis are a gross exaggeration."
Greece needs to agree with the International Monetary Fund and its European creditors on more reforms to keep tapping its bailout loans.
Greece's next big debt repayment deadline is in July, but officials want to solve its funding problems before then as key European elections loom as early as next month.