Connecticut dad accused of throwing infant son off bridge makes first court appearance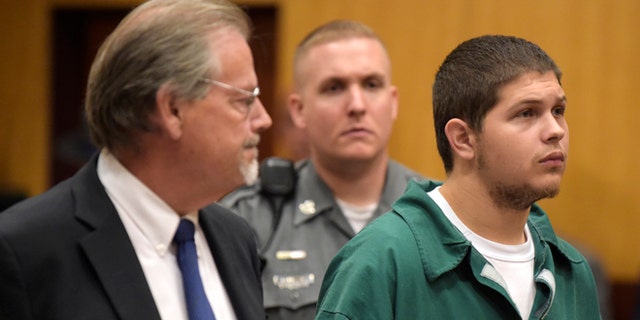 NEWYou can now listen to Fox News articles!
MIDDLETOWN, Conn. (AP) – A man accused of throwing his infant son off a bridge and into the Connecticut River has made his first court appearance, with his attorney asking for more time to prepare for a pre-trial hearing.
The judge on Tuesday continued Tony Moreno's case to Sept. 15.
Public defender James McKay requested a waiver of the time limit to hold a probable cause hearing, which will determine if there is enough evidence to bring the murder case against the 21-year-old Middletown man to trial.
Moreno has been held in a state Department of Correction medical unit under suicide watch since jumping from the Arrigoni Bridge into the Connecticut River in Middletown on July 5, shortly after police say he threw 7-month-old Aaden Moreno off the bridge.
He spoke only briefly in court, indicating he understood his attorney's request.