Central African Republic city tense after Muslim rebels attack Christians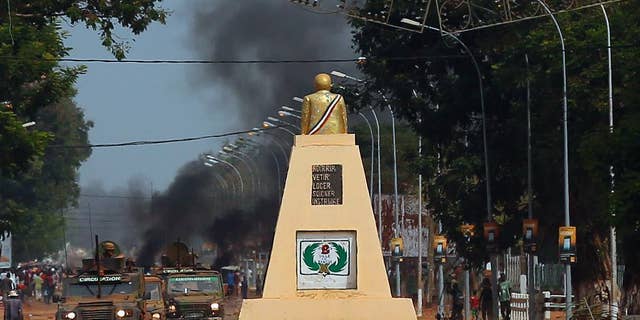 BANGUI, Central African Republic – Tensions are rising in the capital of Central African Republic a day after Muslim rebels attacked Christians sheltering at a Catholic church.
The Wednesday attack left scores dead and prompted fears of reprisal attacks. Residents say youth later destroyed a mosque in the neighborhood of Lakouanga in retaliation.
On Thursday, a French helicopter buzzed overhead and foreign peacekeepers fired warning shots as they patrolled the city.
Thousands of people also marched in another part of Bangui, shouting slogans against the peacekeeping forces they say have failed to protect them.
Central African Republic exploded into sectarian violence back in December, though the capital had seen weeks of relative calm before the church attack.
Most of the violence this year has been Christian militia fighters targeting Muslim civilians.