California Abuse Victim Confronts Former Teacher, Posts Video Confession Online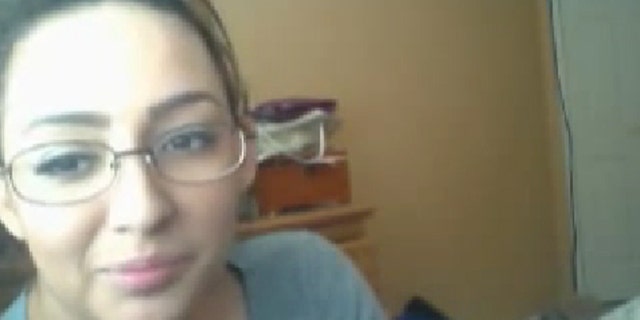 A vice principal at a California high school resigned from her post after a former student released a shocking YouTube video accusing the school official of sexually abusing her for years.
The video, which has been viewed over 300,000 times since being posted last Friday, shows 28-year old Jaime Carrillo, who identifies herself as a former student of the vice principal, Andrea Cardosa, and features Carrillo confronting Cardosa on her cellphone.
Carrillo accuses her former teacher of sexual abuse that occurred when she was in the eighth grade at a middle school in Riverside, California.
"Why are you excluded from the law?" Carrillo asks Cardosa in the YouTube clip. "Why did you do that?… I was only 12 years old when I met you."
In the clip, Carrillo asks, "Do you realize ... that what you did was wrong?"
Cardosa answers, "Yes, and I regret it." Then she adds that she "just wanted to help" Carrillo.
The hard-to-watch video was sent school staff at Alhambra High School and the staff immediately reported it to the Alhambra Police Department, Alhambra Unified School District Superintendent Laura Tellez-Gagliano told the Los Angeles Times.
A news release indicated that Alhambra police verified the claim with Carrillo before handing over the case to the Riverside Police Department.
Late in the day, Tellez-Gagliano reported that Cardosa had resigned from her post at Alhambra High School. The school official added that Cardosa came to the school with "stellar recommendations" and a government background check that gave her employers no reason for concern.
Speaking at a press conference on Monday, Carrillo told reporters that she plans to pursue legal action against Cardosa in an effort to ensure that her former abuser never works with children again. She added that Cardosa purportedly molested her until she graduated from high school.
"She told me that she would embarrass me in front of my friends and family and tell them I'm a lesbian and that I did stuff with her," Carrillo said, according to the Pasadena Star-News. "She really did make me believe the things that she had said to the point where I didn't know that it was wrong."
One complicating factor in the case against Cardosa is the statute of limitation, which is complicated, with victims older than 26 only able to seek damages under certain circumstances. Nobody can say for sure whether a judge would find that Carrillo can or cannot pursue a case in court according to David Ring, who will represent Carrillo in a civil action.
"The statute of limitations for childhood abuse should basically be indeterminate because people like this, people like Jamie, come forth in their 20s, 30s, 40s," Ring told the Star-News.
Follow us on twitter.com/foxnewslatino
Like us at facebook.com/foxnewslatino