British politician's high-five celebration is a bust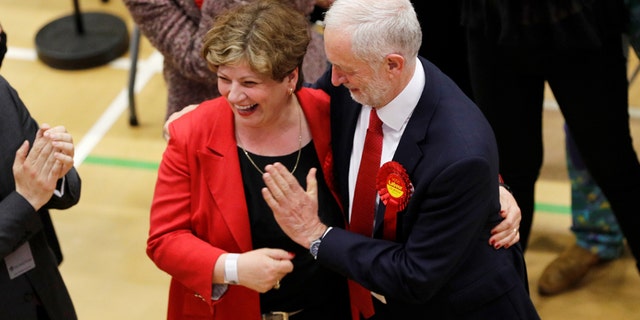 NEWYou can now listen to Fox News articles!
Labour Party candidate Jeremy Corbyn delivered what is being called the worst high-five ever by slapping shadow foreign secretary Emily Thornberry right on her chest.
The two were celebrating their party's better-than-expected returns in the UK's general election by first hugging and pointing at each other at the Sobell Leisure Centre in Islington.
THERESA MAY TO ASK QUEEN PERMISSION TO FORM GOVERNMENT DESPITE LOSING MAJORITY
But Corbyn then went for the gusto with a high-five that went bust.
Thornberry, a senior adviser on foreign affairs, and Corbyn laughed it off and posed awkwardly for photos.
Of course, social media took note.
Read more at the New York Post.