Brazilian Judge Approves Country's 1st Gay Marriage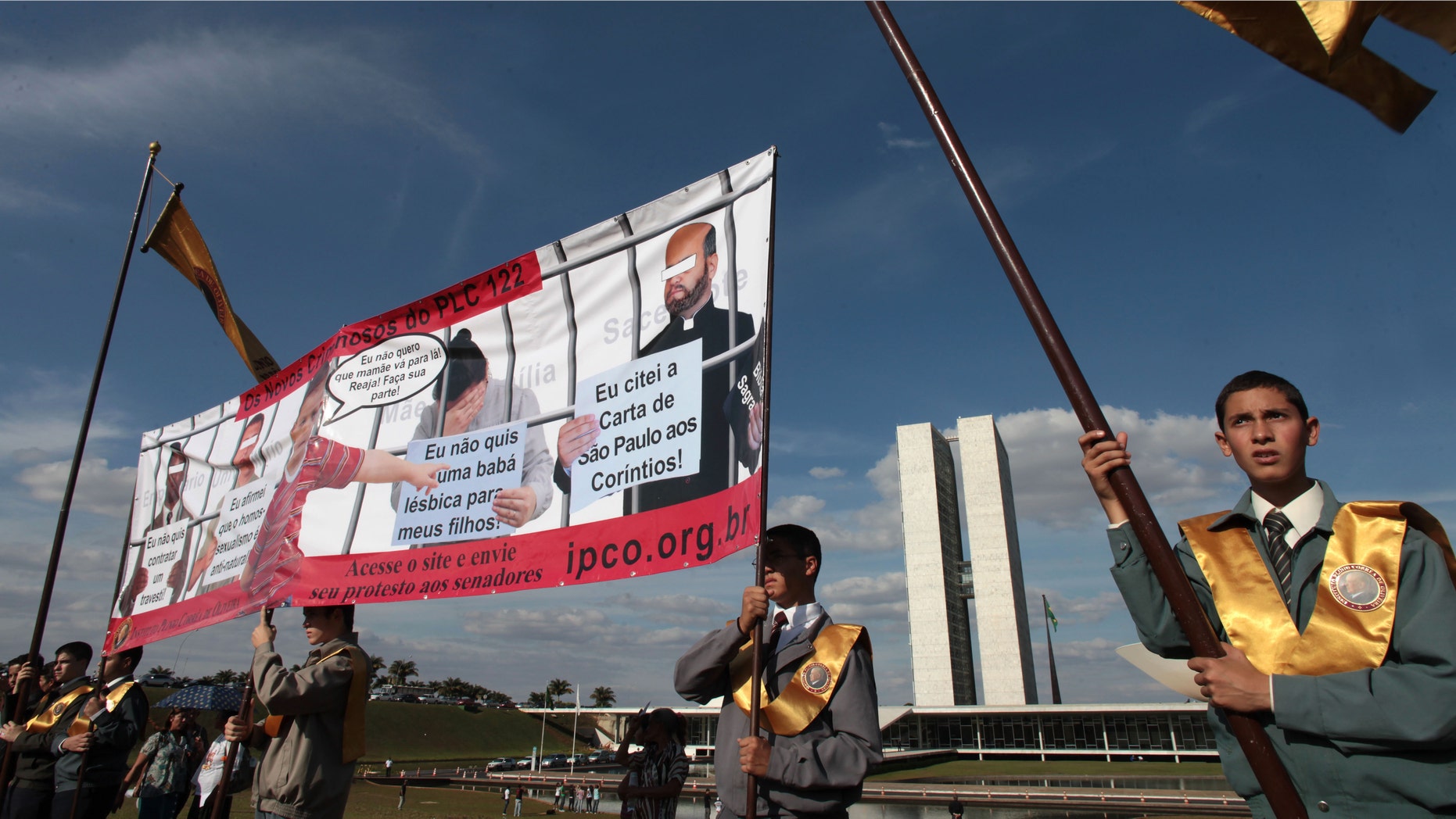 First New York, now Brazil.
Just days after New York passed gay marriage, a Brazilian judge has approved what is apparently the South American nation's first gay marriage.
Sao Paulo state judge Fernando Henrique Pinto says he has ruled that two men can convert their civil union into a marriage.
Brazil's Supreme Court ruled in May that same-sex civil unions must be recognized, but that decree stopped short of approving gay marriages.
Still, Pinto says his decision is based on the Supreme Court's ruling and on Brazil's constitution, which outlines the transition of a civil union into a marriage.
Based on reporting by The Associated Press.
Follow us on twitter.com/foxnewslatino
Like us at facebook.com/foxnewslatino