Bahrain police use tear gas, stun grenades on protest march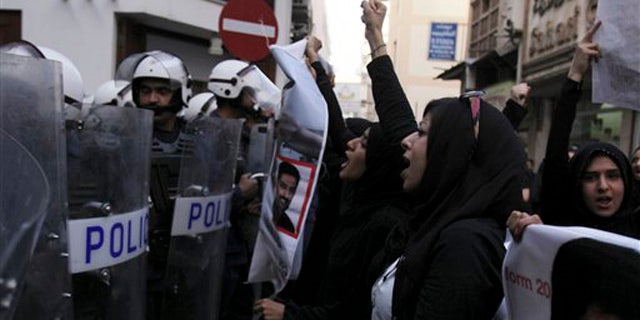 MANAMA, Bahrain – Security forces in Bahrain have fired tear gas and stun grenades at hundreds of anti-government protesters who are chanting slogans against the upcoming Formula One Grand Prix.
Thursday's clash, witnessed by an Associated Press photographer, is the latest flare-up in the Gulf kingdom as it hosts F1 racing teams from around the world.
Bahrain opposition groups have criticized the decision to stage Sunday's race, which was canceled last year because of unrest.
Marchers chanted slogans against the F1 and appealed for the release of a jailed activist who has been on a hunger strike for more than two months.
Bahrain's Shiite majority began an uprising in February 2011 seeking a greater political voice in the Sunni-ruled kingdom.