Armed men tie 3 Mexicans to border fence for refusing to smuggle drugs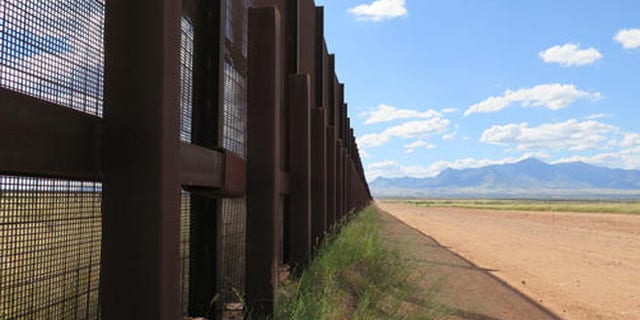 NEWYou can now listen to Fox News articles!
Three men, ranging in age from 14 to 20, were found tied to the top of the fence along the U.S.-Mexico border near Nogales, Arizona, on Tuesday.
The victims told authorities they had set out to scale the fence into the U.S. when they were accosted by a group of armed men demanding that they smuggle drugs for them. When they refused, their punishment was being trussed up to the Arizona side of the fence.
Sheriff Antonio Estrada told the Nogales International, the three were "tied up like piñatas."
One of the men managed to call 911, and at around 1 a.m., sheriff's deputies and removed them. The victims were taken into custody by the Border Patrol agents.
"Tying people to the fence. That's a new one," Estrada told Tuscon.com.
Estrada said the men were fortunate, had the assault occurred during the day, the men would have had a much rougher time with the heat.
Video footage of the incident was being reviewed by Border Patrol's Tuscon Sector.
"It's just another one of those things that happens along the border, Estrada told the Nogales International.
In February of this year, Border agents in Nogales seized 387 pounds of methamphetamine, with a street value of $1.1 million, the largest meth seizure in the crossing's history.
Two years ago, an American from Tucson was murdered execution-style on the main highway south of the city. The death was one of five murders in three days in the Mexican part of Nogales, according to Sonora state police.