Amnesty International says MX and US deporting Central Americans back to violent homelands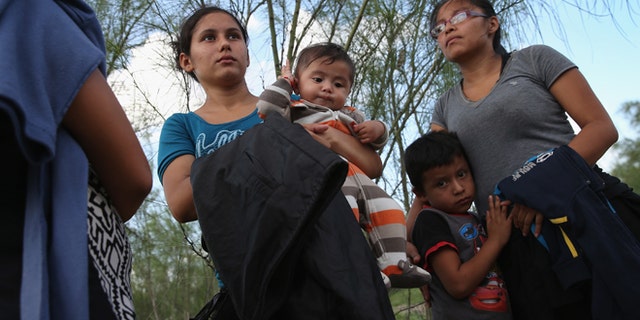 NEWYou can now listen to Fox News articles!
MEXICO CITY (AP) – Countries including Mexico and the United States are deporting Central American immigrants back to violent homelands that don't protect them, Amnesty International said Friday.
In a report released in Honduras' capital of Tegucigalpa, the international human rights organization said soaring deportations, especially by Mexico, are creating a desperate situation when combined with already sky-high murder rates in El Salvador, Honduras and Guatemala.
It gave the example of Saul, a 35-year-old Honduran man and father of five who survived a shooting that seriously wounded two of his sons. Saul fled the country when police failed to act on his report and Mexico denied his request for asylum and deported him in July. Three weeks later, he was killed.
The Amnesty International report said the man it identified only by his first name is just one of the many Central American migrants being deported who face death in homelands that do little to protect them. It describes cases of migrants who were returned to their countries and killed.
The report cites the U.N. High Commissioner for Refugees to show applications for asylum from those three countries to their neighbors and the U.S. are six times higher than they were five years ago.
Meanwhile, Amnesty International says Mexico's deportations of those migrants have increased 180 percent from 2010 to 2015.
El Salvador's murder rate last year was among the highest in the world outside a war zone.
The report calls on the migrants' countries to do more to protect people who are sent back, arguing that support in most cases is cursory and quickly evaporates.
Saul was a bus driver in Honduras, an especially dangerous profession because powerful gangs control the business of extorting drivers.
Amnesty International interviewed him in July at his Tegucigalpa home. "I'm always uneasy," he said. "I feel like something is going to happen again, maybe to me."
He was shot dead three days later.