Hurricane Willa's path: Track the storm here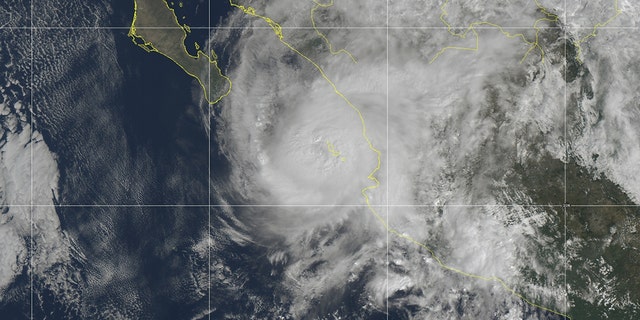 Are you ready for Hurricane Willa? The powerful storm made landfall on Mexico's coast near the town of Isla del Bosque in the state of Sinaloa on Tuesday night.
Here's what you need to know about the powerful Category 3 storm — and its changing location.
Where is the hurricane now?
The storm made landfall around 7 p.m. MT Tuesday near Isla del Bosqua, or roughly 10 miles south os Escuinapa, the U.S. National Hurricane Center (NHC) said in a special advisory.
The NHC says Willa's maximum winds were 120 mph, when it hit the Pacific Coast. There were no immediate reports of damage.
The storm battered the Islas Marias, about 60 miles off the mainland, earlier Tuesday.
HURRICANE WILLA MAKES LANDFALL NEAR MAZATLAN, MEXICO AS POWERFUL CATEGORY 3 STORM
There is a hurricane warning from San Blas to Mazatlan, the latter of which is a tourist resort of about 500,000 people with many U.S. and Canadian expatriates.
"Little change in strength is expected before Willa crosses the coast of Mexico," the advisory said. "Very rapid weakening is expected after landfall, and Willa is expected to dissipate over northern Mexico on Wednesday."
What else should I know?
The areas from Playa Perula to San Blas and north of Mazatlan to Bahia Tempehuaya are subject to tropical storm warnings, the NHC said.
VICTIMS ID'ED AS HURRICANE MICHAEL RECOVERY EFFORT DRAGS ON
The federal government issued a decree of "extraordinary emergency" for 19 municipalities in Nayarit and Sinaloa states.
Officials said 7,000 to 8,000 people were being evacuated from low-lying areas, mostly in Sinaloa state, where small towns sit amid farmland tucked between the sea and lagoons.
The Associated Press contributed to this report.