7 first responders pulled from Nebraska's deadly floodwaters in dramatic helicopter rescue: reports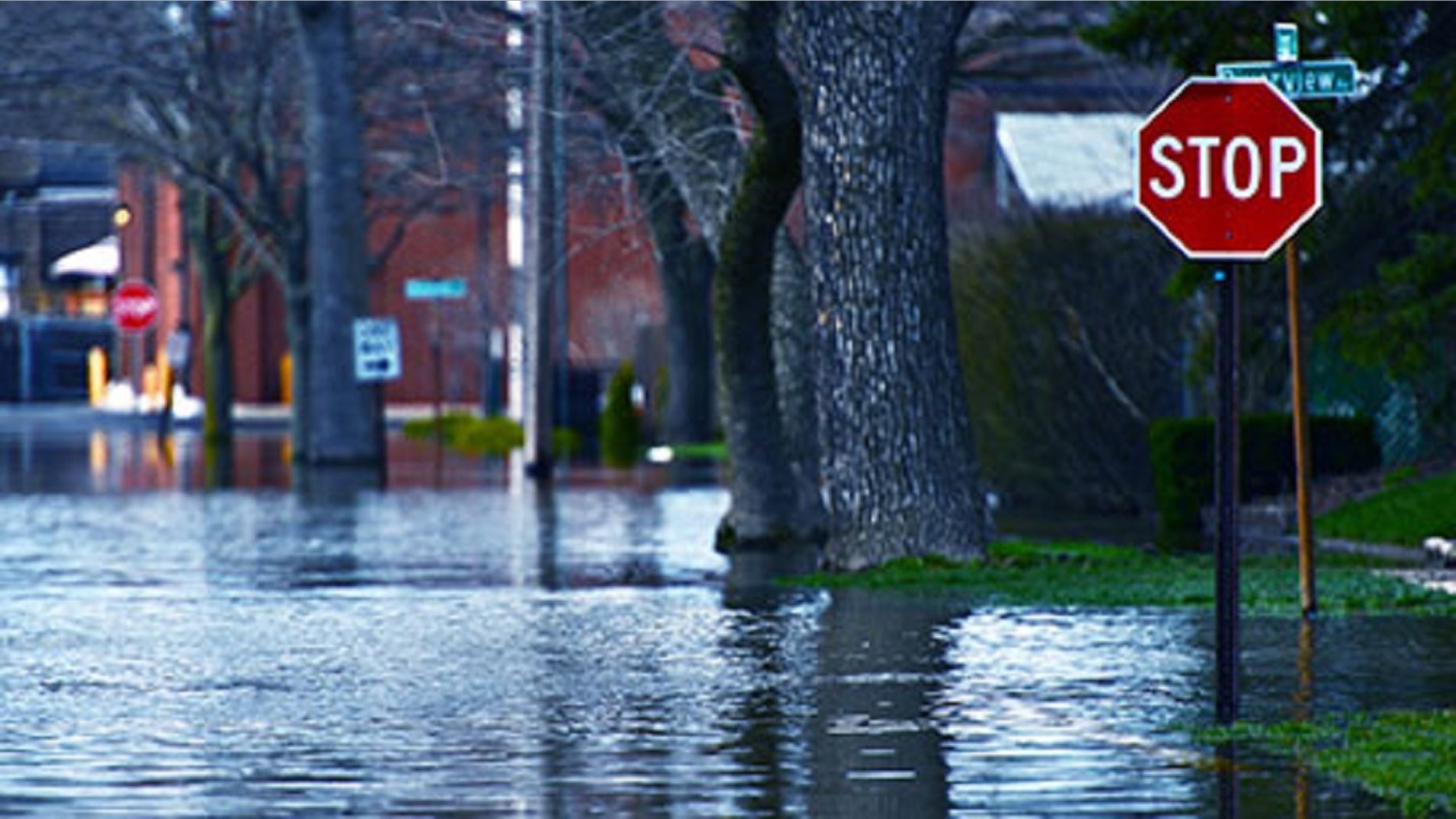 Seven first responders on their way to assist a family trapped in their home by eastern Nebraska's deadly floodwaters had to be rescued by a National Guard helicopter on Thursday night after their boat capsized in the Elkhorn River, according to reports.
The emergency crew members were reportedly OK as of 10:30 p.m. local time, after having spent about an hour in the water, an Omaha news station reported. The status of the trapped family, meanwhile, was not immediately clear.
'EPIC' STORM BRINGS BLIZZARD, RAIN, TORNADO THREAT TO MID-US
The historic flooding, following heavy rains and melting snow in Nebraska, prompted Gov. Pete Ricketts to declare a state of emergency Tuesday. The move will assist the state in accessing relief funds and other resources.
Thursday's rescue took some time to get underway as responders developed a plan, Omaha's KETV-TV reported. At one point, those working to assist the first responders had to venture along train tracks to determine a good vantage point for reaching the trapped crew, the station reported.
At least one flood-related death has been reported in the state. A farmer driving a tractor to assist a motorist stuck in the floodwaters was suddenly swept away and killed, Bryan Tuma, assistant director of the Nebraska Emergency Management Agency told the Omaha World-Herald.
Evacuations have occurred in multiple eastern Nebraska communities and at least one Iowa town.
CLICK HERE TO GET THE FOX NEWS APP
Cara Jamison and her neighbors had to leave their homes in Fremont, Neb., after water and ice chunks from a flooding Platte River blocked their street. She and her husband moved photo albums to the second floor of their home.
"Photos are the important things," she said. "Furniture can be replaced."
This is a developing story. Check back for updates.  The Associated Press contributed to this report.