Yale professor discusses best-selling book 'On Tyranny'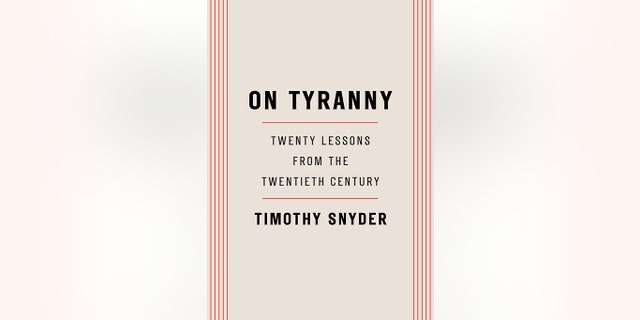 NEW YORK – Yale University professor Timothy Snyder was so alarmed by Donald Trump's election that he posted a list on Facebook of "20 Lessons from the 20th Century on How to Survive in Trump's America."
His advice ranged from "Be kind to our language" to "Believe in truth" to "Do not obey in advance."
The list went viral, and the Penguin Random House imprint Tim Duggan Books released an expanded, pocket-sized edition of Snyder's warnings that quickly reached high on Amazon.com's best-seller list.
With more than 100,000 copies in print, "On Tyranny: Twenty Lessons from the Twentieth Century" has become a guide for many worried about democracy under Trump's administration, a nonfiction counterpart to such dystopian best-sellers as "1984" and "The Handmaid's Tale."