Yale plays hardball with Jack Montague, expelled hoops star, as reverse discrimination lawsuit continues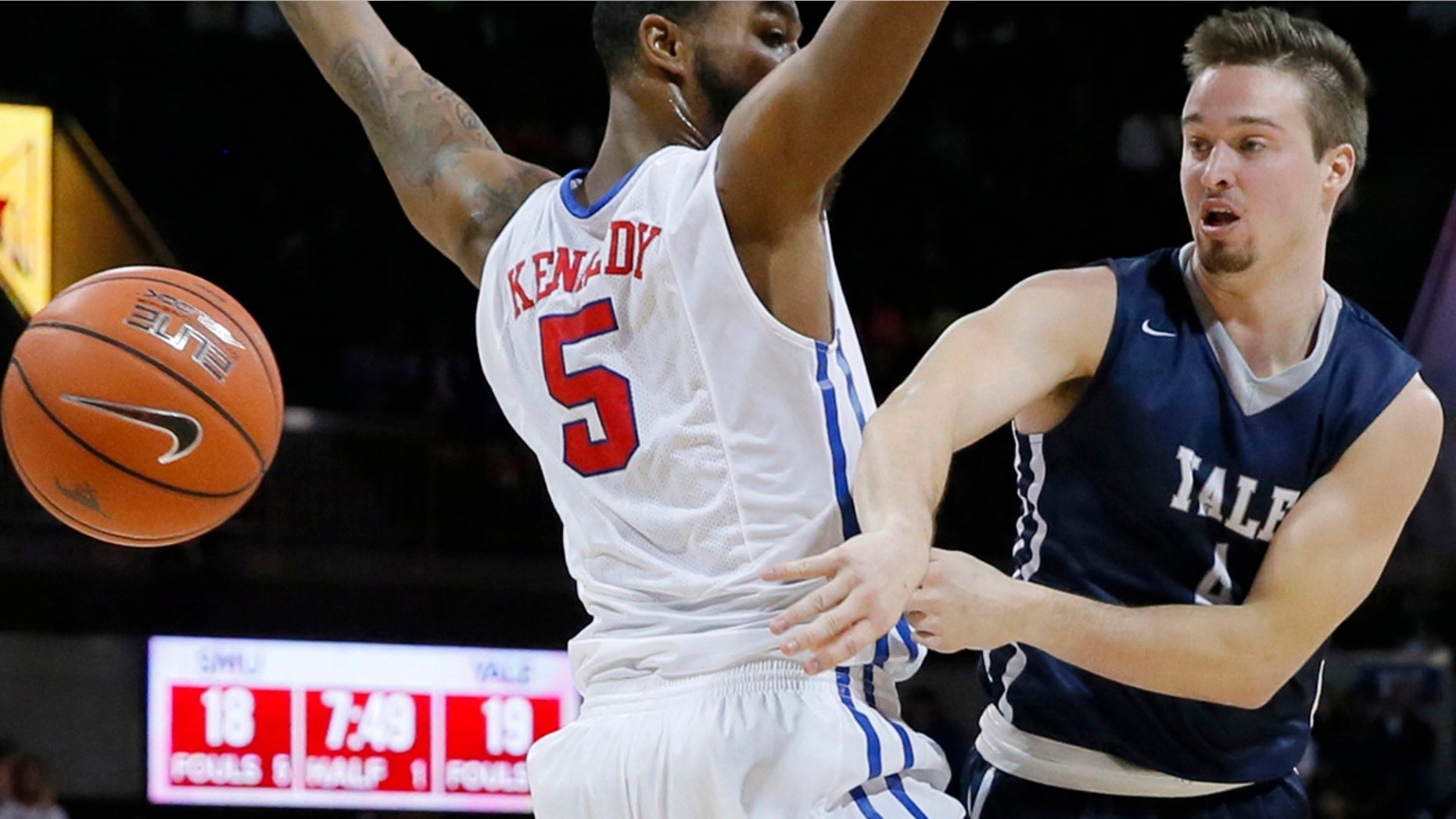 He was a true scholar-athlete, an Ivy Leaguer and star point guard recognized for his brains, skills and leadership -- then his world came apart.
Now, former Yale University basketball star Jack Montague is embroiled in a fight to finish his degree at the prestigious Connecticut school, and Yale shows no signs of capitulating after the Title IX sexual misconduct complaint that Montague says got him "wrongfully and improperly" expelled.
Montague, a former men's basketball captain, made headlines in 2016 when he was expelled for "penetration without consent" shortly after leading Yale to its first NCAA tournament since 1962. The lawsuit is one of at least two reverse gender discrimination claims against the university.
Montague's spokeswoman, Karen Schwartzman, told Fox News the case is slated to go to trial in the fall, while a Yale spokesperson said the case is still in the discovery phase.
Montague, who is suing to be readmitted to Yale, transferred to Belmont University, the largest Christian university in his home state of Tennessee. But his basketball days are done, as Montague exhausted his eligibility at Yale.
Montague alleges one of Yale's Title IX officers, amid pressure to restore Yale's "tarnished image" on issues of sexual misconduct, misled and coerced the accuser into cooperating in the complaint – even though it wasn't the first or only time Montague and Jane Doe, as the woman was identified in court documents, had consensual sexual interactions or intercourse.
The suit alleges the Title IX officer brought the complaint against Montague despite being told the woman did not believe Montague heard her when she tried to end their October 2014 sexual encounter, and no criminal charges were ever sought. Montague said he was confused as to why he was ever investigated – given their interactions were consensual.
Yale's attorneys have said the woman made it clear she did not want to have intercourse and that the school and its officials acted appropriately. Yale's university-wide Committee on Sexual Misconduct, created in 2011, has investigated 64 cases – though only a few have resulted in expulsion.
The Obama administration's 2011 "Dear Colleague" letter encouraged schools to use the lowest possible standard of proof in student-on-student sexual assault allegations at more than 7,000 colleges that received federal funding.
The Obama-era guidelines strongly discouraged cross-examination of accusers and required universities to allow accusers to appeal not-guilty findings -- a form of double jeopardy, which led to many unintended consequences.
The Trump Administration's Education Secretary, Betsy DeVos, said the result of the letter was a "failed system" and withdrew it in 2017.
Montague, a point guard, averaged 9.7 points, 3 assists and 2.5 rebounds per game in 20 games during the 2015-2016 season, his final year playing for Yale.