World War II veteran, 94, will finally earn high school diploma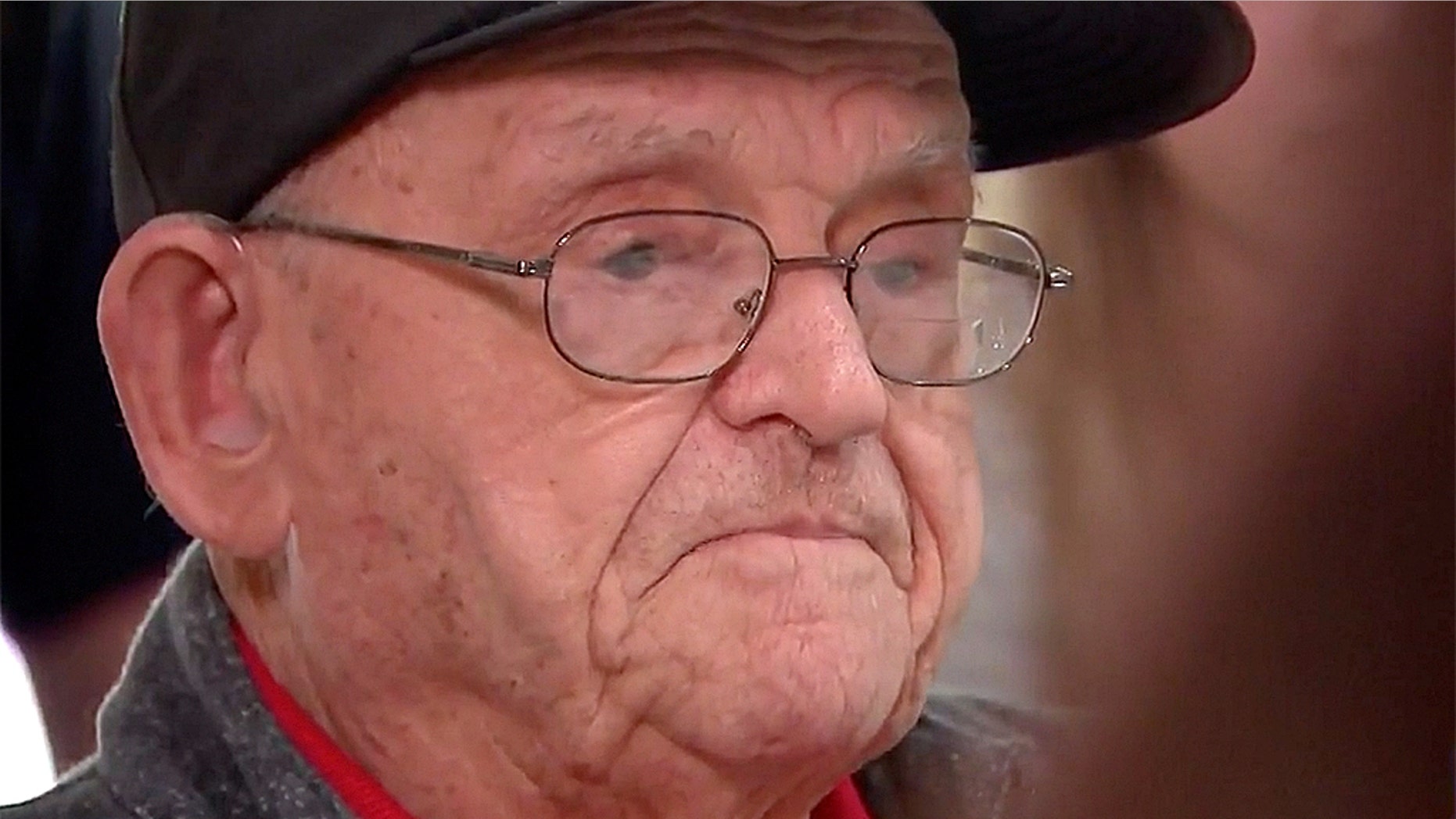 About seven decades after he dropped out of high school, a 94-year-old World War II veteran will walk the stage of Leominster High School in Massachusetts to finally receive his diploma.
Roland Martineau, a Navy veteran from Leominster, Mass., never finished high school. His mother died when he was 6 and his father split soon afterward. Martineau's grandparents could not afford to keep sending him to school, so he dropped out and joined the workforce.
He got married and then joined the Navy, serving in the Pacific.
"We went looking for trouble. We found it," he joked to Boston 25 recently. "And we took care of it."
NATION'S OLDEST WWII VETERAN, RICHARD OVERTON, TURNS 112: 'HE'S A CRACKERJACK'
When he returned from war, Martineau became a welder. He wanted to finish school but did not have the opportunity to do so.
The decorated "sea bee" went on to live a long life. He has four sons, 17 grandchildren, 14 great-grandchildren and a great-great-grandchild on the way.
He recently told his longtime barber, Donna Salvi, that never getting his diploma was his biggest regret.
"He's just an easy person to love. He reminds me of my father, who would've been about his age right now," she told Boston 25.
NJ BURIAL SITE FOR AFRICAN AMERICAN CIVIL WAR VETERANS IN DISREPAIR
Salvi, and her boyfriend, Leominster firefighter Bobby Penning, made it their mission to help him achieve his dream.
"I went to the vets – the veterans center of Leominster, and then I went to the mayor's office, then I went to the school department," Penning said.
NORTH CAROLINA WWII VETERAN CELEBRATES 100TH BIRTHDAY: 'HE IS EXTRAORDINARY'
It was going to be a surprise, but a bout of pneumonia in which Martineau felt he was not going to leave the hospital changed plans.
"We said, 'Pepe, you have a really big surprise coming up, you have to hang on,'" Wendy Albert, Martineau's granddaughter, told Boston 25.
Martineau's health soon improved.
VIETNAM VETERAN'S REMAINS IDENTIFIED AFTER NEARLY 47 YEARS MISSING
On June 2, Martineau will finally receive his high school diploma, nearly 70 years in the making.
"He says: 'I can't wait to get my hair cut the day before graduation," Salvi said.