Woman snorted cocaine off smartphone screen outside school, police say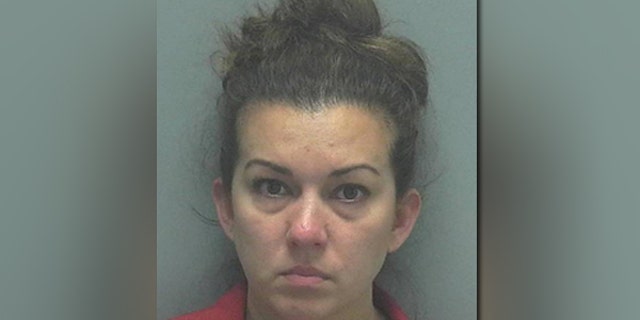 She may have been on a pick-up line of her own.
A woman was arrested outside a Fort Myers, Fla., middle school Tuesday after a sheriff's deputy allegedly spotted her snorting cocaine off the screen of her smartphone while her car was parked in the student pick-up line.
A Lee County sheriff's deputy allegedly spotted Christina Hester, 39, using a credit card to chop up a white powdery substance sprinkled on her phone screen in a car parked outside Lexington Middle School around 3:50 p.m. Tuesday, Fox4Now.com reported.
The deputy then allegedly saw Hester snort the substance through a straw, the report said.
The deputy then brought her inside her office, according to the Miami Herald, and asked Hester if she had anything in her car.
The woman allegedly responded that she had "a little bit of drugs."
The deputy waited until school dismissal ended and then retrieved Hester's purse from the car and conducted a field test of the substance, which was in a bag that weighed approximately .05 grams. The substance tested positive for cocaine, authorities said.
Hester was then promptly arrested and charged with possession of cocaine and drug paraphernalia.
The next day, parents and students were left in shock and disgusted after hearing of the suspect's arrest.
"That's crazy. That's just so irresponsible and they shouldn't be doing that," 12-year-old Spencer Yeager told Fox4Now.
"It's crazy. People come to school to learn and not to see people doing drugs in their cars. Like, why would anyone do that? Especially when there's kids of all ages here," 13-year-old Sara Millican said.
It was not immediately clear if Hester had a child attending Lexington Middle School.
Her bond has been set at $6,500. Her first court appearance has been scheduled for Friday.