Woman finds huge dead alligator in North Carolina river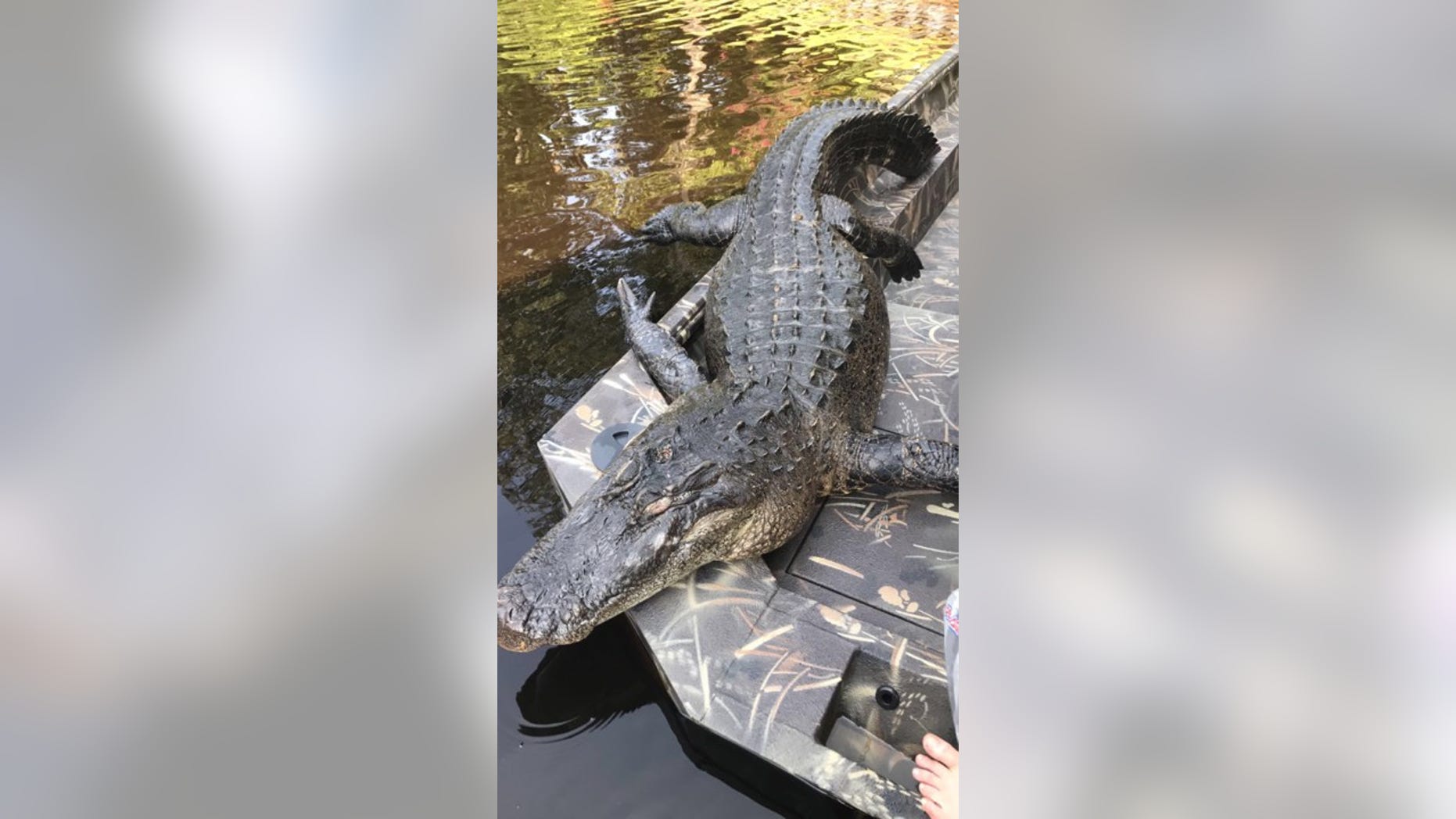 A dead alligator was found in North Carolina's Neuse River this weekend.
The gator, which appears to be more than 10 feet long, was found by Lauren Weichinger.
The gigantic lizard was first spotted Saturday floating in the river, Weichinger told WNCN.com.
When it was pulled from the water, she also said it appeared the gator had been shot at one point.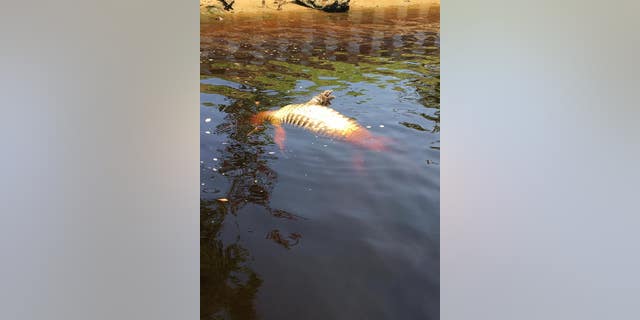 North Carolina wildlife officials have been considering whether to allow hunters to kill alligators in the state.
The state considered one proposal two years ago, but rejected rules that would allow hunters to kill one alligator during the month of September.