Woman fights off 2 would-be carjackers in surveillance video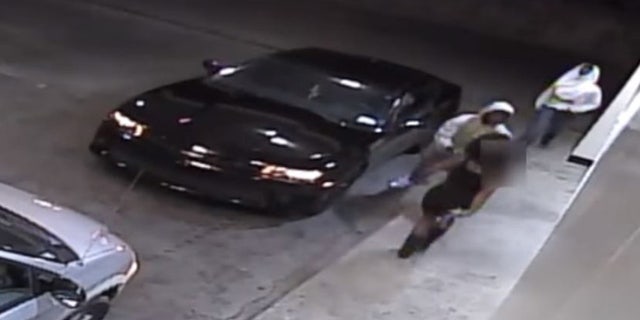 NEWYou can now listen to Fox News articles!
A woman in Georgia fought back when two teens with a gun tried to steal her car -- a frightening incident captured on surveillance video.
The video shows Jasmine Warren, 25, bravely taking on the two would-be carjackers at a northwest Atlanta gas station Saturday night after they grabbed her and hit her over the head with a gun, WSB-TV Atlanta reports.
"I'm going to shoot you. I'm going to shoot you," Warren said she was told.
She struggled with one of the teens after he jumped into the driver's seat.
"I tried to reach for the gun, grab the gun, but he grabbed me back down," Warren told the station. "I just yanked the key down. Key broke in half."
They ran off with Warren's cellphone.
"I could have been shot and killed and I thought about that too," she told the station. "What made me not fear him was when I looked into his eyes and I could tell he was afraid himself."
The Atlanta Police Department released the video Wednesday as part of an investigation into the attempted car-jacking.
Warren told WSB she works with troubled teens and had a message for the teens who tried to take her car.
"I would love to help you even after the fact that you've done that to me," she told the station.