Woman faked kidnapping to cover up boyfriend's killing, police say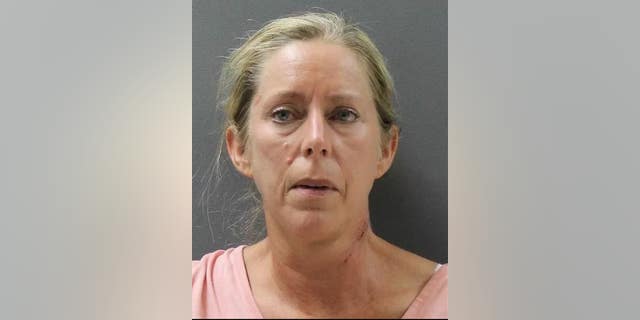 An Arizona woman allegedly faked her own kidnapping to cover up her boyfriend's killing, police said.
Sharalyn Stura, 57, of Prescott, Arizona, was held on suspicion of first-degree murder in the death of Jay Michael Freeman, 66, Prescott Police spokesman Dave Fuller said on Friday.
On Thursday, the Arizona Department of Public Safety discovered Stura in a vehicle off Interstate 17 on Thursday morning with her hands tied to the steering wheel.
She told investigators an armed suspect kidnapped her from her home and forced her to drive to the Rimrock area but she was able to flee. She said she drove to the interstate to get help.
BORDER PATROL AGENTS SAY THEY 'RESCUED' COSTA RICAN BOY IN ARIZONA
Fuller said officers searched Stura's home and found Freeman's body inside with a fatal gunshot wound.
Freeman was the owner of the house where he was found dead, the Daily Courier reported.
Officials said inconsistencies in Stura's statements led to her admitting to involvement in Freeman's death.
"It was determined that the story provided by Stura concerning the kidnapping and suspect at large was completely fabricated," Fuller said.
ARIZONA OFFICERS ON LEAVE AFTER VIDEO SHOWS MAN BEING PUMMELED
Fuller said Stura does not yet have an attorney. Police said no other suspects were being sought.
"The Prescott Police Department would like to thank Sheriff Mascher and all members of the Yavapai County Sheriff's Office, as well as the Department of Public Safety for their assistance and dedication of resources to this incident," Fuller said. "All efforts taken in the Montezuma's Well and Rimrock areas were made based on the information provided by what appeared to be a legitimate account of a serious violent crime. We appreciate the patience and understanding of the residents of that area, as we were proceeding with the utmost concern for their safety."
The Associated Press contributed to this report.