Wisconsin teacher, caught with indecently-dressed student, charged with sexual harassment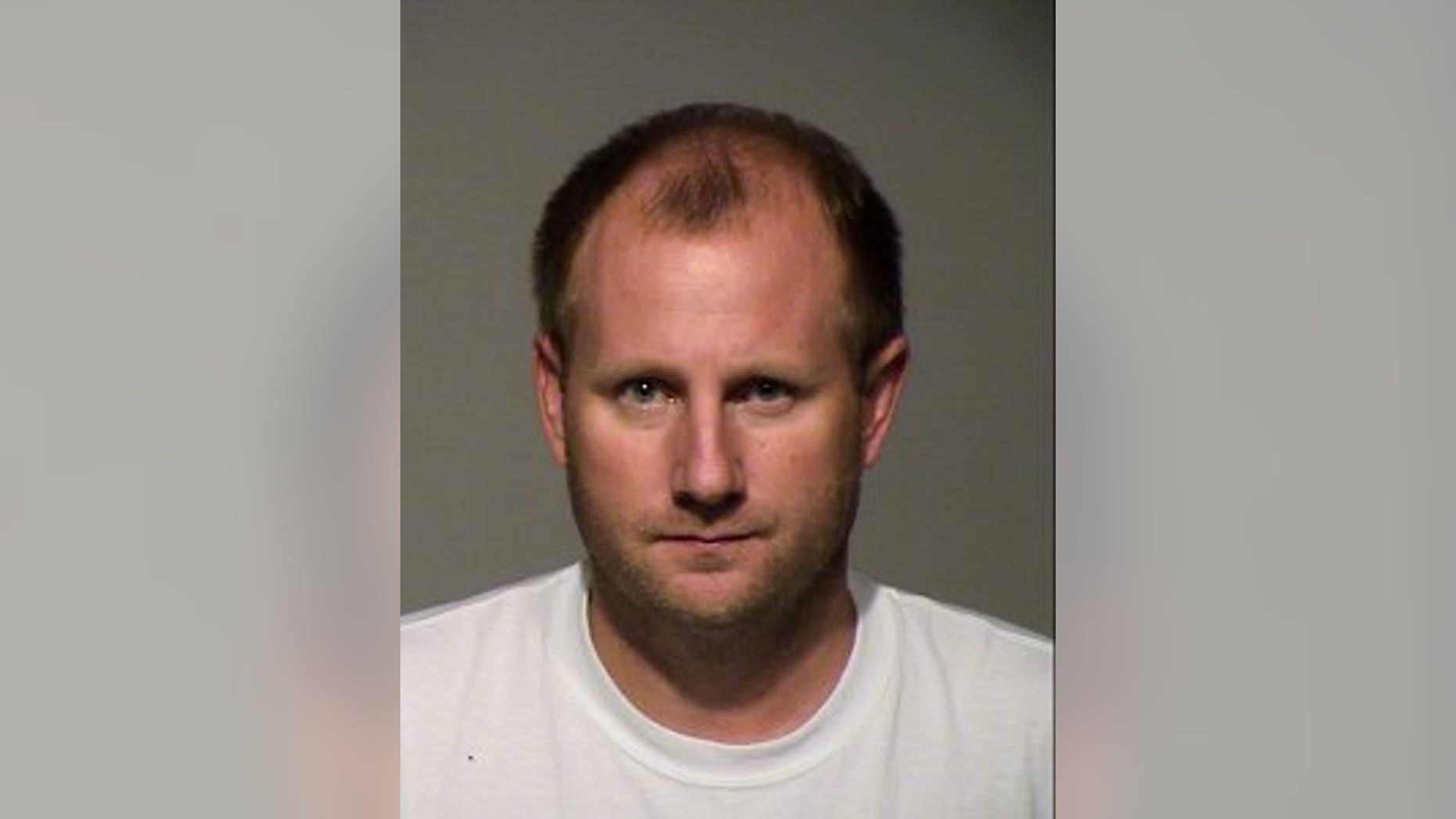 A teacher and basketball coach in Wisconsin has pleaded not guilty to charges of sexual assault following a reported relationship he had with a student for about a year.
Michael Jossie, 39, was in charged Tuesday in Milwaukee County with two counts of second degree sexual assault of a child, Fox 6 reported.
Jossie, who is a Special Education teacher at Oak Creek High School, was caught in a compromising position with a 15-year-old student in a locked classroom, according to criminal complaint records from Oct. 9. The student was reportedly sitting on a counter with her shirt up and Jossie was standing in front of her.
TEACHER WHO TOLD STUDENT TO 'SPEAK AMERICAN' RETURNS TO WORK
After being discovered, Jossie "quickly pulled open a cabinet that was above his head and told the student to get her homework done," according to the maintenance worker who found them, Fox 6 said. They were met by the principal shortly after.
The pair reportedly had sex 10 times over the course of a year before they were caught, including a few times at a La Quinta hotel in New Berlin and in both his office and classroom at the school, most recently in October.
After one instance, Jossie reportedly gave her money to buy the morning after pill.
FLORIDA TEACHER ACCUSED OF GIVING 17-YEAR-OLD STUDENT STD
Jossie told police he realized he had "more feelings than you are supposed to have as a teacher," while he was on a date with the minor, Fox 6 reported.
Superintendent Timothy Culver said the district was "shocked" and "sickened" when they learned of the charges against Jossie, who reportedly had a good reputation in the area.
"We're shocked because the misconduct with which Mr. Jossie is charged is inconsistent with his reputation," Culver said.
Following the information about his relations in New Berlin, Jossie could reportedly also face charges in Waukesha County.
The suspect has been employed with the high school since 2010, Fox 6 reported. He's been placed on unpaid leave and the district is expected to ask for his termination.