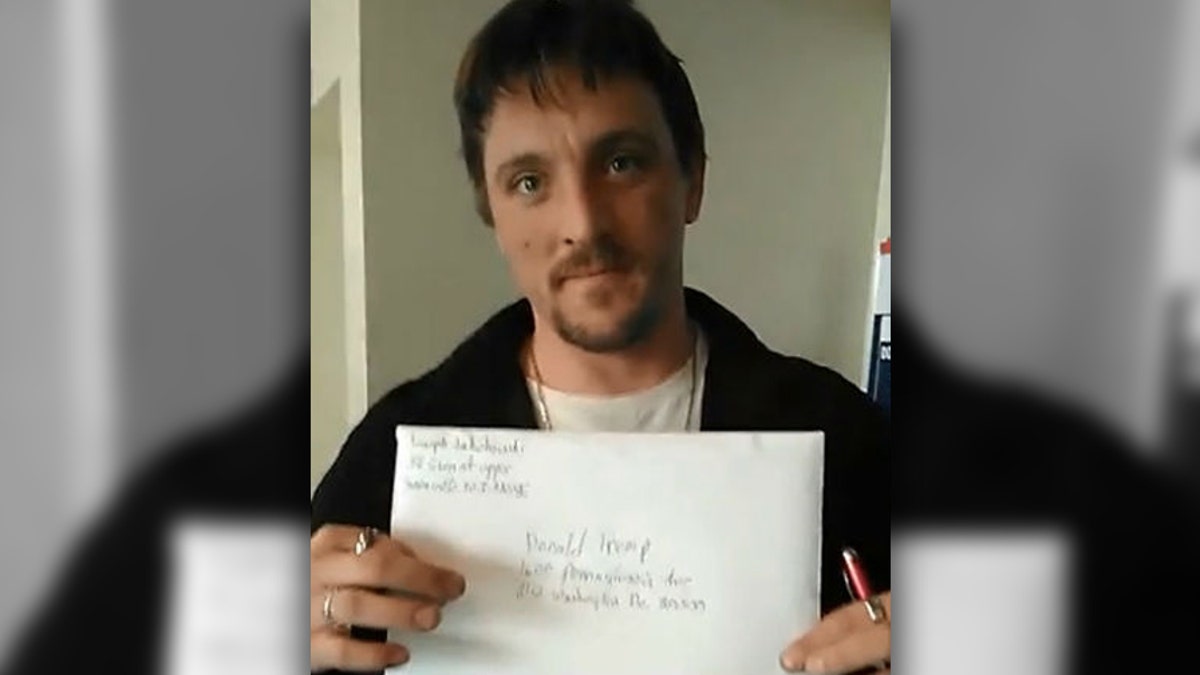 A Wisconsin man who sent an anti-government manifesto to President Trump and confessed to stealing a huge cache of firearms was sentenced to 14 years in federal prison Wednesday — but not before he cursed out the judge and threatened to commit even more crimes.
Joseph Jakubowski, 33, had asked U.S. District Judge William Conley either to free him or to give him a death sentence. In court Wednesday, he said in a profanity-laced back and forth with the judge that he rejected rules and the law. "I don't care about your damned laws. (Expletive) the laws, (expletive) the rules and (expletive) you too."
Jakubowski faced 20 years in federal prison after he was convicted in September of two weapons charges stemming from an April 4 theft at Armageddon Supplies in Janesville. Police said he then torched his car and disappeared, setting off a frantic 10-day manhunt.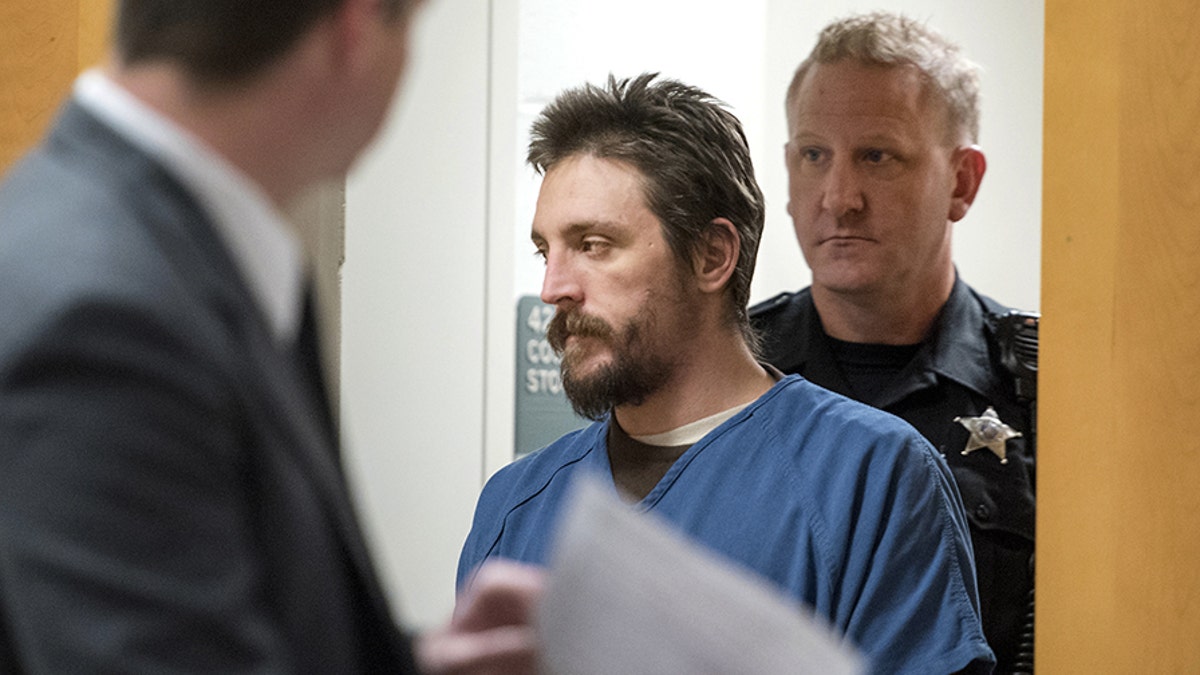 Investigators argued during his trial that Jakubowski broke into the store, stole 18 guns, two silencers and ammunition, and mailed his manifesto to the White House on the same day.
WISCONSIN MAN WHO SENT MANIFESTO TO TRUMP, CLAIMS HE 'DOESN'T KNOW' WHERE STOLEN GUNS ARE
The 161-page manifesto allegedly made references to health insurance, taxes, and religion, WTMJ-TV reported in April.
"We the people should be out for these sick minded people belonging to the system! We need to spill their blood!" Jakubowski reportedly wrote.
He also allegedly said: "I have never been a thief! I hate thieves! However since this system has stolen my natural right to protect and defend life..this system has left me no choice but to commit crime to have the means to protect life!"
Rock County Sheriff Richard Spoden said Jakubowski's manifesto also included threats against public officials and schools.
Amid the manhunt for Jakubowski, law enforcement officials ordered a stronger security detail for House Speaker Paul Ryan — who hails from the city of Janesville, where the manhunt took place — and his family.
JOSEPH JAKUBOWSKI, WANTED IN WEAPONS THEFTS, THREATENING MANIFESTO, IS ARRESTED
The gun store owner told the judge Wednesday that he wanted the 14 firearms that are still missing to be returned, but Jakubowski said that won't happen.
In May, Jakubowski told WTMJ that the weapons are "buried" and he doesn't know where they are.
The Associated Press contributed to this report.