Winter storm triggers travel headaches as it spreads across Midwest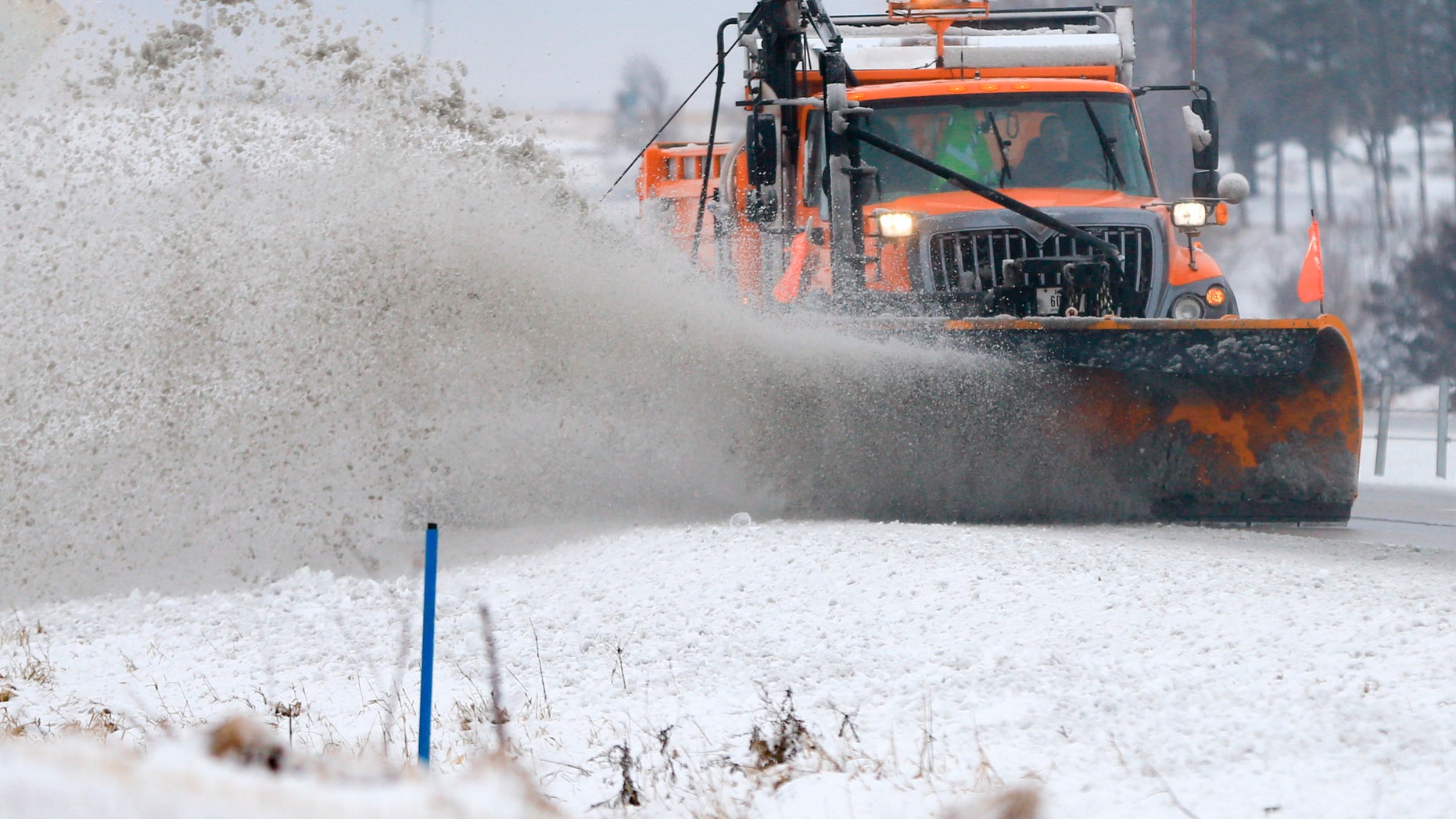 The powerful storm that blanketed Colorado with several inches of snow created a nightmare for travelers including canceled flights and closed-off highways as it spread across the Midwest.

Heavy snow coated western and southwestern Nebraska and western Kansas, forcing road closures and knocking out power to thousands of homes and businesses. Heavy snow was also forecast for South Dakota, Minnesota and Wisconsin and the far northern reaches of Michigan.
The snow and strong winds forced officials to shut down more than 100 miles of Interstate 80 in eastern Nebraska. Several smaller highways in southwest Nebraska were closed leading into Kansas.
Major airlines canceled about a third of Tuesday's flights at Denver's airport. National Weather Service meteorologist Kyle Fredin said the storm was expected to drop up to 10 inches of snow in Denver, with lesser totals in parts of Wyoming, New Mexico and Arizona.
Possible blizzard conditions could complicate candidates' plans to leave Iowa on Tuesday. The forecast prompted Nebraska state lawmakers to cancel hearings and debates, and some schools in Minnesota and Wisconsin announced closures Tuesday.
Transportation officials also closed a long section of Interstate 70, in eastern Colorado on Monday night because of drifting snow and whiteout conditions.
Colorado's mountains have gotten plenty of snow so far this winter. Some experts believe that is the result of an El Nino weather pattern, a natural warming in the Pacific Ocean that interacts with the atmosphere.
Jason Nonemaker was in Aspen for a work trip and said the heavy snow has delayed his travel plans for three days.
"This is the most snow I've ever seen here in Aspen," he said. "This has been unbelievable."
The same system also brought about a foot of record-breaking snow to Lake Tahoe-area ski resorts, along with rain and cool weather to other parts of Nevada. It caused a pileup on Interstate 80 on Sunday near the Nevada-California line.
In Utah, about a foot of snow has fallen in the southern part of the state and on the ski resorts in the mountains east of Salt Lake City.
In California, strong winds toppled power poles and trees, including one that killed a driver in San Diego County, and ripped off rooftops and even some solar panels.
The Associated Press contributed to this report.