Wildfires burn around Oregon, force evacuations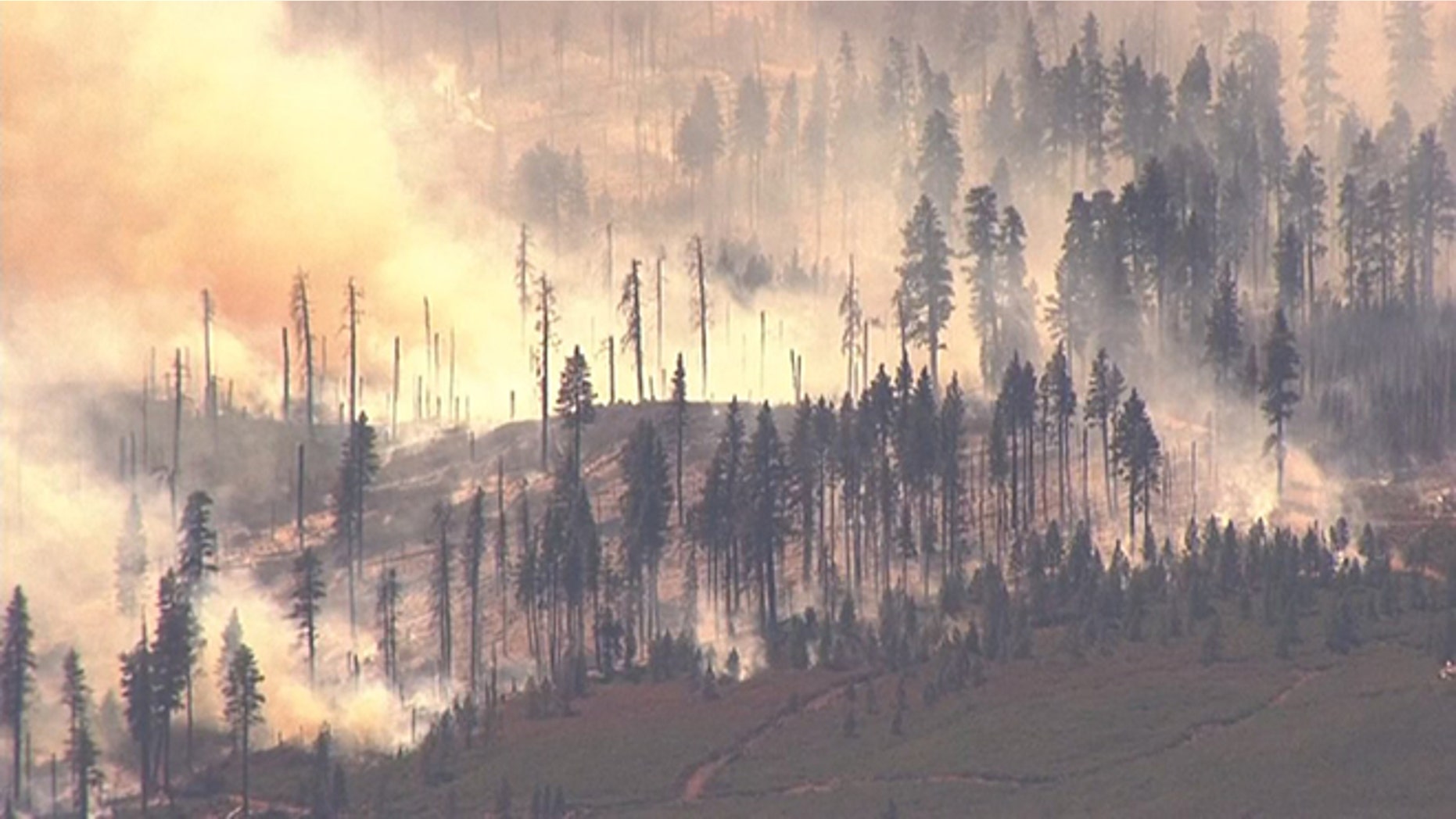 Oregon is struggling to deal with the largest wildfires to rip through the state in 13 years.
The fires, which have been burning mainly in the southwest part of the state since July, have led to evacuations and warnings about hazardous air quality. Indeed, the air quality in some parts of Oregon has ranked among the worst in the country due to the smoke.
"Smoke and air quality have been a huge concern," Jason Bayless, a spokesman for the Illinois Valley Fire District, told Fox News. "We've had unhealthy conditions for a few days."
Authorities fear that warmer weather in the next few days could make the fires worse. Temperatures are expected to hit triple digits, and anticipated storms could bring lightning that could spark fires. Lightning strikes ignited the fires now raging.
The Oregon National Guard had been called up to battle the flames.
Wildfires are also a problem in Montana. Part of the Sperry Chalet in Glacier National Park in northern Montana burned down as firefighters tried to protect it. High winds on Thursday blew the fire towards the building, according to the Great Falls Tribune.
Montana's National Guard is also working fire lines. Montana had about 30 fires burning over 400 acres of timber and grass.
Fires started by lightning were also burning in Idaho and Yellowstone National Park, the newspaper reported. Dense smoke was hampering efforts to track the fires from the air.
In Oregon, the biggest fire is in an area called Chetco Bar. A blaze there that covered a quarter acre in July has spread to 130,000 acres, said Jim Gersbach, spokesman for the Oregon Department of Forestry's Fire Protection Division.
"It expanded rapidly in August," Gersbach said. Before that "it was creeping along, consuming brush, then it [mushroomed] over a weekend because of weather conditions."
The wildfires have hardly been contained, only about five percent, and are likely to burn until October, when it gets cooler and there's more rainfall, authorities say.
Elsewhere in the state, separate wildfires are each burning more than 10,000 acres, officials say.
Recently, Gov. Kate Brown urged residents of Brookings, a town just a few miles from the fires, to be ready should they have to evacuate.
"Conditions can change extremely quickly," she said.
A few days ago, Oregon physician Jeff Katz told KOIN-TV: "Not that this will cause lung disease over just a couple of days, but if you already have asthma or (Chronic Obstructive Pulmonary Disease) or other heart and lung conditions, it's a major issue for you."
Officials said that since most fires caused by lightning usually take hold in remote, hard-to-reach areas, it can take days for anyone to know, and by then the blaze is usually a lot bigger.